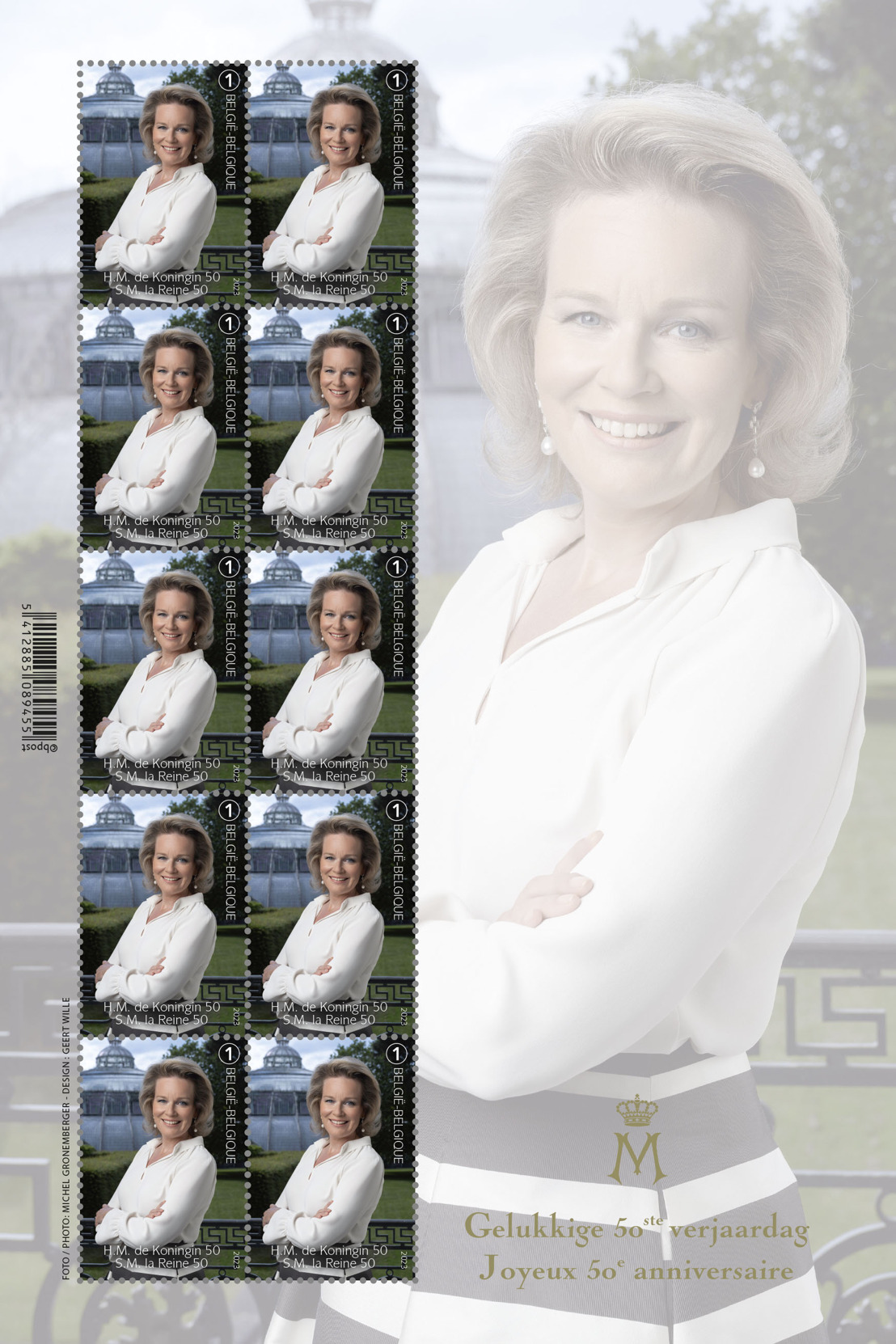 A unique stamp for the 50th birthday of Her Majesty The Queen
The Belgian Queen celebrates her first 50 years on January 20. To pay homage to the wife of the King and add even more sparkle to this day, bpost is set to issue a stamp bearing her image.
Friday 20 January 2023
50 years! Happy birthday, Your Majesty! To celebrate this very special occasion, bpost has worked closely with the Palace to design a stamp depicting Queen Mathilde. Until now the royal portrait has been kept under wraps. That only serves to make the unveiling even more exciting.
On 20 January bpost and the Palace will present this unique stamp for the first time. The smiling Queen of the Belgians is captured through the lens of Michel Gronemberger. He has had the honour of photographing the royal family on many occasions. This time he photographed Her Majesty The Queen at Laken, facing the Jardin d'hiver, one of the Royal Greenhouses. The Queen herself chose the portrait used on the stamp.
The special sheetlet, with gold print, was designed by bpost's philately department. The stamp sheetlet is available to purchase at the bpost eShop from 20 January and at the country's largest post offices from 23 January.
It's the second time that Her Majesty the Queen has been portrayed on her own on a stamp. The first was back in 2013 to mark her 40th birthday.

Press Relations MULTI - Boulevard Anspachlaan 1 bus 1, 1000 Brussels