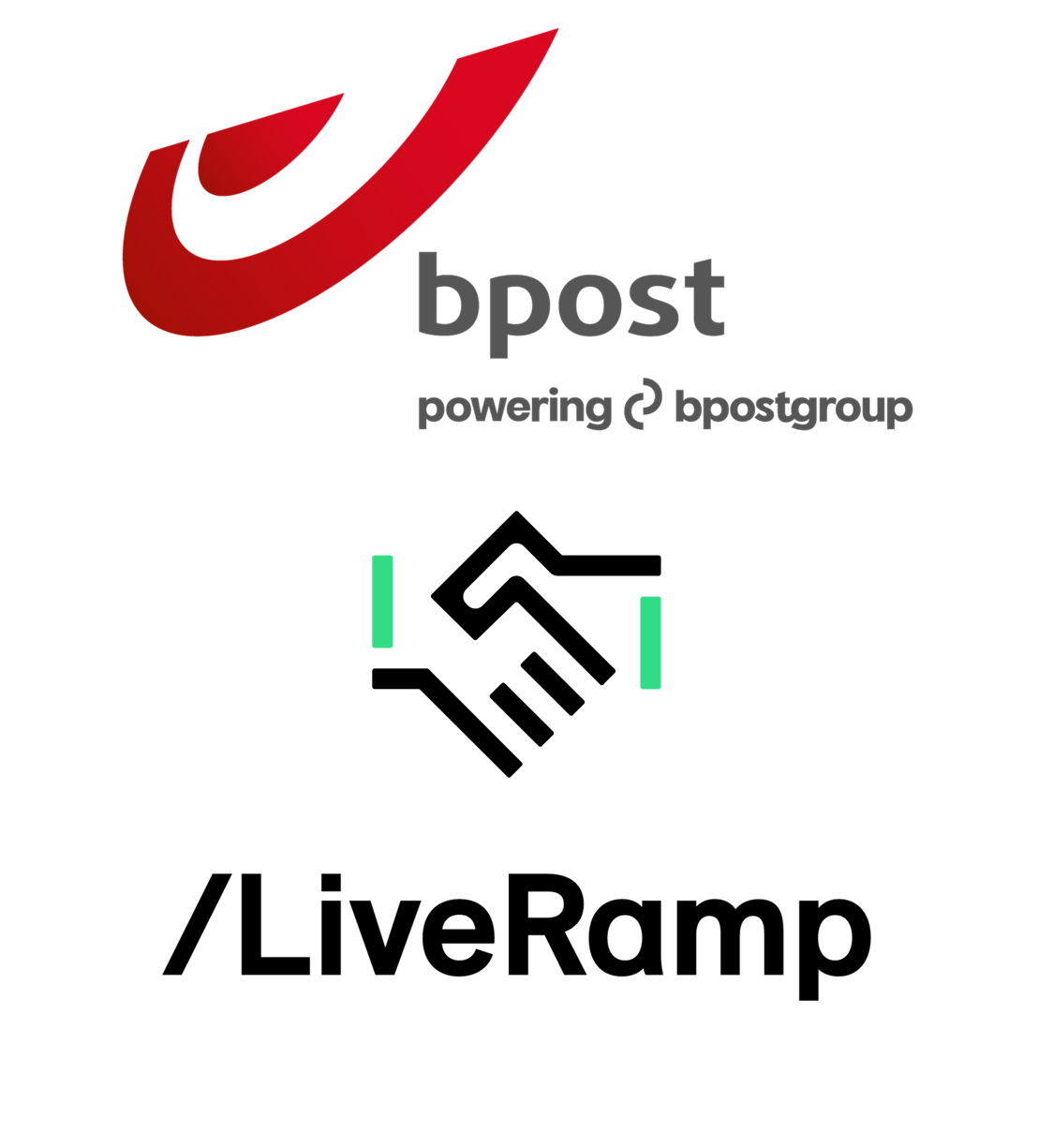 bpost chooses LiveRamp to further personalize its omnichannel Marketing campaigns
bpost aims to become a leader in marketing data.
Tuesday 18 October 2022
LiveRamp and bpost have announced today a new partnership whereby bpost will use LiveRamp's Safe Haven platform to manage its Marketing Data campaigns. In this way, bpost aims to expand its ability to activate its contacts on digital and segmented television.
As a growing logistics operator for parcel processing and omni-commerce, bpost is also positioning itself as an essential partner for direct marketing and e-commerce. The use of the Safe Haven platform is going to allow bpost to more broadly exploit the most suitable and interested people to receive certain messages. 1.6 million contacts have been classified into some 30 segmented target groups. The aim is to better personalize messages by targeting them directly to the right audience, for example sports fans, travelers, pet owners and numerous other segments.
In parallel to direct mailing campaigns, bpost will also use Safe Haven for its TV campaigns. "LiveRamp Safe Haven is a data activation platform that focuses on privacy and enables configurable collaboration with external partners to build target audiences, activate data and access valuable insights in a fully controlled and secure environment," ​ says Kevin Kielbaey, Head of Retail Media at LiveRamp Belgium.
In a later phase, bpost will also launch omnichannel campaigns that integrate both digital and offline -channels to offer its current and potential customers an increasingly personalized service.
bpost already has the largest consumer database in Belgium that is 100% compliant with the GDPR directive. Liveramp's Marketplace enables simplified data activation, across technology platforms, TV, regies and analytics environments. Thanks to this collaboration, the market will have access to relevant data for optimal segmentation, especially for Direct Mail or any other digital channel, on a premium platform with a 100% Belgian ecosystem," explains Michel Defloor, Vice President Marketing at bpost.
About LiveRamp
LiveRamp is the leading data enablement platform for secure, simple and efficient data use. LiveRamp leverages core identity resolution capabilities and an unparalleled network. This empowers companies and their partners to better connect, control and enable data to transform customer experiences and achieve more valuable business outcomes. LiveRamp's fully interoperable and neutral infrastructure provides end-to-end addressability for the world's leading brands, agencies and publishers. For more information, see www.LiveRamp.com.
About bpostgroup
bpost is Belgium's leading postal operator and a growing parcel & omni-commerce logistics partner in Europe, North-America and Asia. Our 36,000 employees in Belgium and across the globe connect consumers, businesses and government, by delivering mail and parcels to millions of doorsteps and providing e-commerce logistics services. As a people- and planet-friendly company we create long-term sustainable value for our customers and shareholders. In 2021 bpost generated a turnover of EUR 4,333.7 million.
Press contacts
For questions, interviews or illustrations, please contact Hans Karperien, [email protected] or/and +32 (0)497 077538.

Press Relations MULTI - Boulevard Anspachlaan 1 bus 1, 1000 Brussels