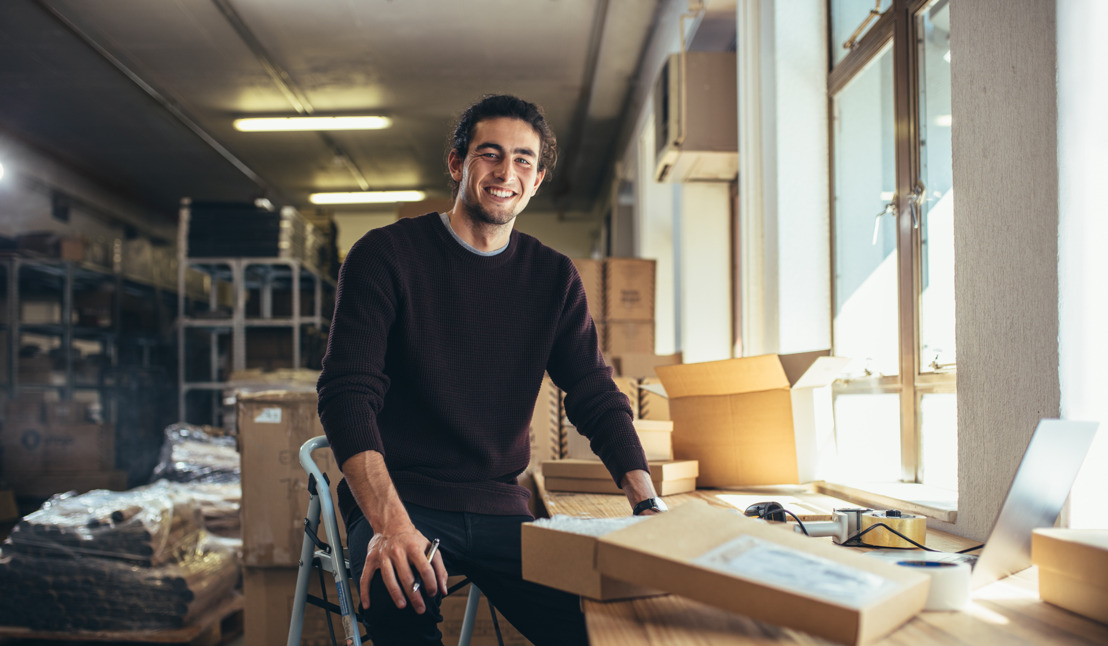 bpost now also helps SMEs with all their parcel shipping needs
bpost makes parcel shipping even easier and even cheaper for small and mid-sized enterprises with the launch of a new tailored service with a whole host of advantages. The new service is specifically targeted at businesses that ship fewer than 1000 parcels per year.
Monday 7 November 2022
Nowadays, it is not just the big e-commerce companies who sell products and services online. More and more SMEs are taking orders online and shipping parcels to their customers on a regular basis. Now, bpost has created a new service to ensure businesses that ship fewer than 1000 parcels per year get the support they need.
More advantages
SMEs can now create a free professional account to access a host of advantages without having to sign a contract. An account can be activated online for immediate use: no waiting, no paperwork.
Businesses that use the new service pay a market price for their parcel shipments and receive shipping credit at the end of the year. The more parcels they send, the more credit they accumulate – and the deeper the discount they enjoy on future shipments. They also have access to a real-time dashboard with a clear overview of all their shipments. bpost bills shipping costs every two weeks, so no advance payment is required. And, of course, only shipping labels that are actually used are billed.
Driving growth
This new box of tools enables bpost customers to concentrate fully on what they do best: building their business. The new service fits in perfectly with bpost's stated mission to help businesses grow. It follows 'elkezaakonline.be/touslesmagasinsenligne.be', the online platform bpost previously launched to provide professional support to businesses in every stage of their development, from start-up to expansion.
Full details at parcel.bpost.be/en/home/business.

Press Relations MULTI - Boulevard Anspachlaan 1 bus 1, 1000 Brussels