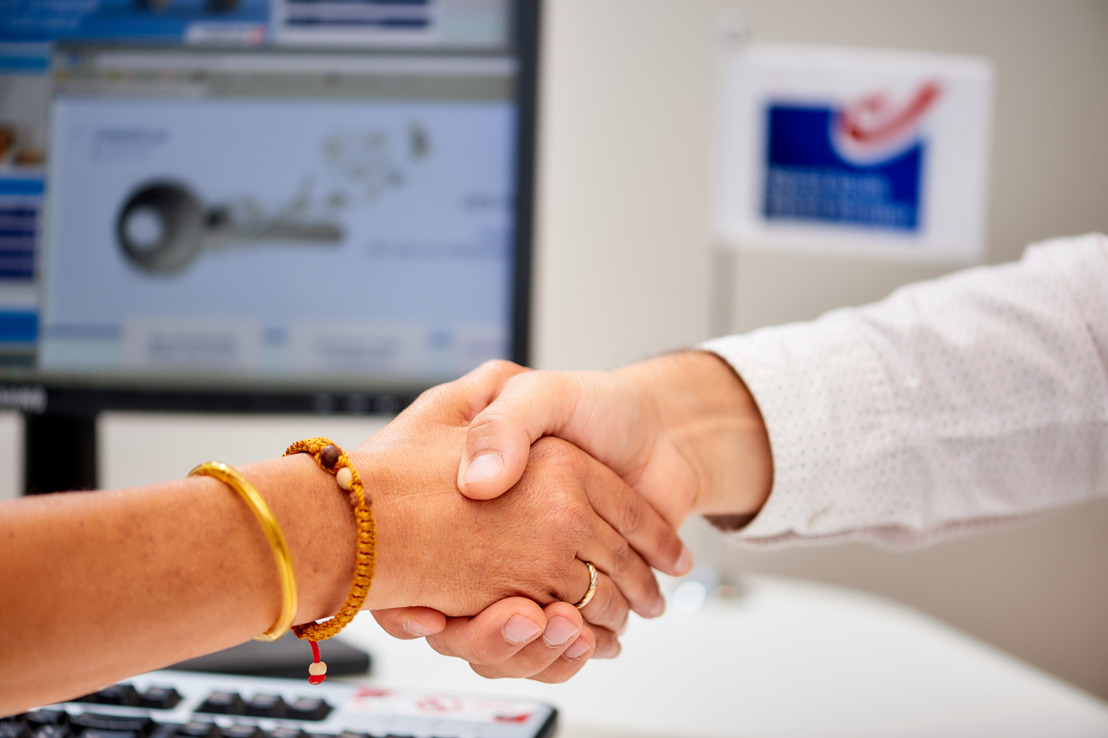 Post offices to welcome BNP Paribas Fortis customers in the future
From 1 January 2024 customers of BNP Paribas Fortis will be serviced in Belgium's 657 post offices.
Friday 11 March 2022
Post offices will welcome an additional 900,000 customers over and above the existing 600,000 bpost bank customers – a total of almost 1.5 million – under the commercial partnership agreed last year by bpost and BNP Paribas Fortis.
There will be no fundamental changes for bpost bank and BNP Paribas Fortis customers before 1 January 2024, although bpost bank will add new services in 2022 and 2023, such as "non-life" insurance products. The bpost bank brand will continue to exist until the end of 2023, before being incorporated into BNP Paribas Fortis.
bpost bank staff will be transferred to BNP Paribas Fortis teams in 2024. The best options going forward – strengthening these teams, and in some cases changing their management or setting up new teams – will be examined in consultation with all 308 bpost bank employees.
The bpost employees who are currently in charge of the bank's back office and helpdesk remain an integral part of bpost group.
The addition of 900,000 financial services customers on 1 January 2024 creates new opportunities for the development and growth of post office staff and the maintenance of a solid proximity network across the whole of Belgium. Post offices function as key customer points of contact. Here, customers can rely on personalised information, guidance and support in a familiar, accessible setting they trust, based on services tailored to their needs.
This is also a clear sign of confidence in the expertise and excellent work of the highly skilled post office staff.
bpost group
bpost is Belgium's leading postal operator and a growing parcel & omni-commerce logistics partner in Europe, North-America and Asia. Our 36,000 employees in Belgium and across the globe connect consumers, businesses and government, by delivering mail and parcels to millions of doorsteps and providing e-commerce logistics services. As a people- and planet-friendly company we create long-term sustainable value for our customers and shareholders. In 2021 bpost generated a turnover of EUR 4,333.7 million.
bpost bank
Founded in 1995, bpost bank is an autonomous Belgian bank based on a unique partnership model. It is owned by BNP Paribas Fortis and managed by an independent management committee. bpost bank provides financial services to more than 650,000 active customers. In an increasingly complex and unpredictable financial world, bpost bank believes that its products and services must be safe and accessible to all. These values are reflected in bpost bank's own slogan: "Let's be clear".
BNP Paribas Fortis
In BelgiumBNP Paribas Fortis (www.bnpparibasfortis.com) markets a comprehensive range of financial services to residential customers, the self-employed, professionals, enterprises and the public sector. In insurance BNP Paribas Fortis works closely, as a tied agent, with AG Insurance, the leader on the Belgian market. The bank also provides personalized solutions to high-net-worth individuals, large enterprises and public and financial institutions around the globe. In doing so, it draws on the knowhow and global network of BNP Paribas.
BNP Paribas
BNP Paribas (www.bnpparibas.com)is a leading bank in Europe with an international reach. It operates in 68 countries and has more than 193,000 employees, including nearly 148,000 in Europe. The Group has key positions in its three main activities: Domestic Markets and International Financial Services (whose retail-banking networks and financial services are covered by Retail Banking & Services) and Corporate & Institutional Banking, which serves two client franchises: corporate clients and institutional investors. The Group helps all its clients (individuals, community associations, entrepreneurs, SMEs, corporates and institutional clients) to realise their projects through solutions spanning financing, investment, savings and protection insurance. In Europe, the Group has four domestic markets (Belgium, France, Italy and Luxembourg) and BNP Paribas Personal Finance is the European leader in consumer lending. BNP Paribas is rolling out its integrated retail-banking model in Mediterranean countries, in Turkey, in Eastern Europe and has a large network in the western part of the United States. In its Corporate & Institutional Banking and International Financial Services activities, BNP Paribas also enjoys top positions in Europe, a strong presence in the Americas as well as a solid and fast-growing business in Asia-Pacific.
Press Contacts
Press contact bpost  :
Laura Cerrada Crespo - 32 470 90 61 53 - [email protected]
Press Contact BNP Paribas Fortis:
Hans Mariën - +32 (0)475 74 72 86 - [email protected]
Press Contact bpost banque:
Frédéric Jonnart - +32 (0)2 545 63 24 - [email protected]