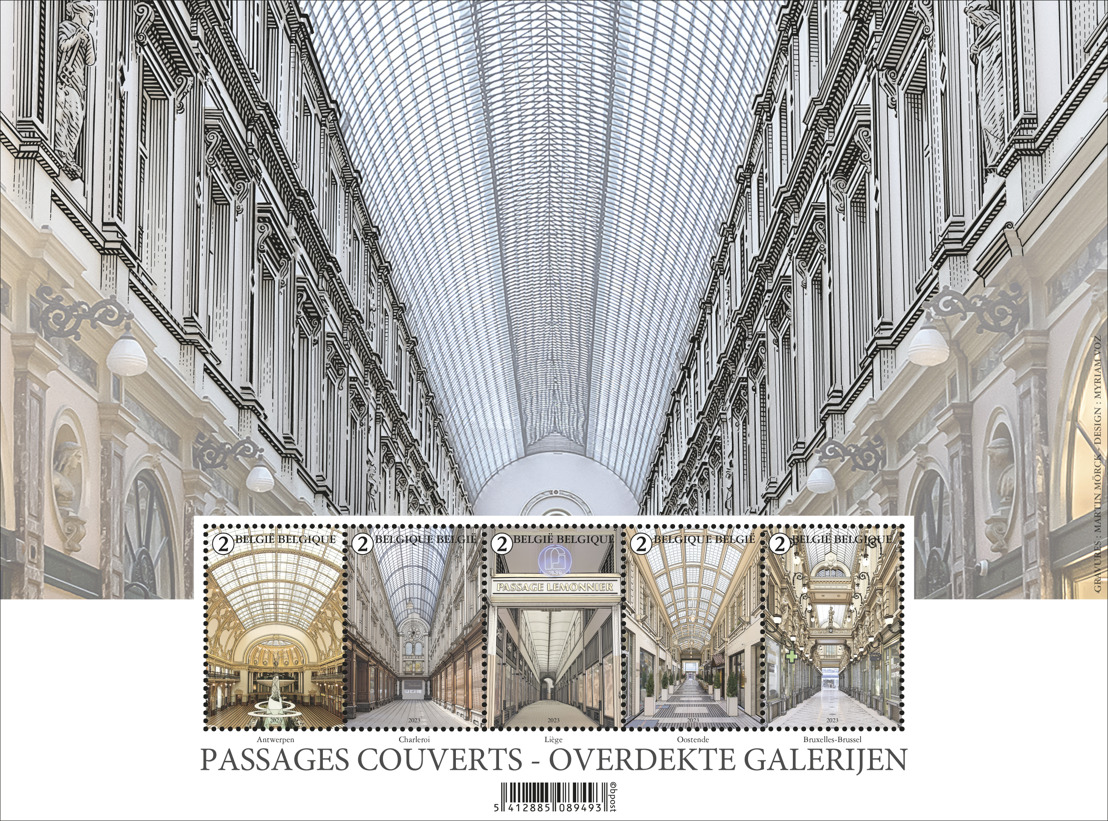 The magic of Belgian arcades and galleries on your envelopes
Belgium is home to many historical shopping arcades and galleries. A new stamp sheetlet celebrates six of the most majestic.
Monday 20 March 2023
Wandering into a gallery or arcade can be a thrilling experience. These architectural gems, often much loved by residents and tourists alike, are living spaces where you can find shops and sometimes even homes. bpost pays tribute to six of the most iconic arcades on its latest stamps, presented in the form of engraving. ​ ​
Six iconic historical pearls
The issue highlights the architectural beauty of six arcades and galleries in Belgium (two each in Wallonia, Flanders and Brussels).
The star of the special issue is Galeries Royales Saint-Hubert, whose picture window is the main illustration on the sheetlet.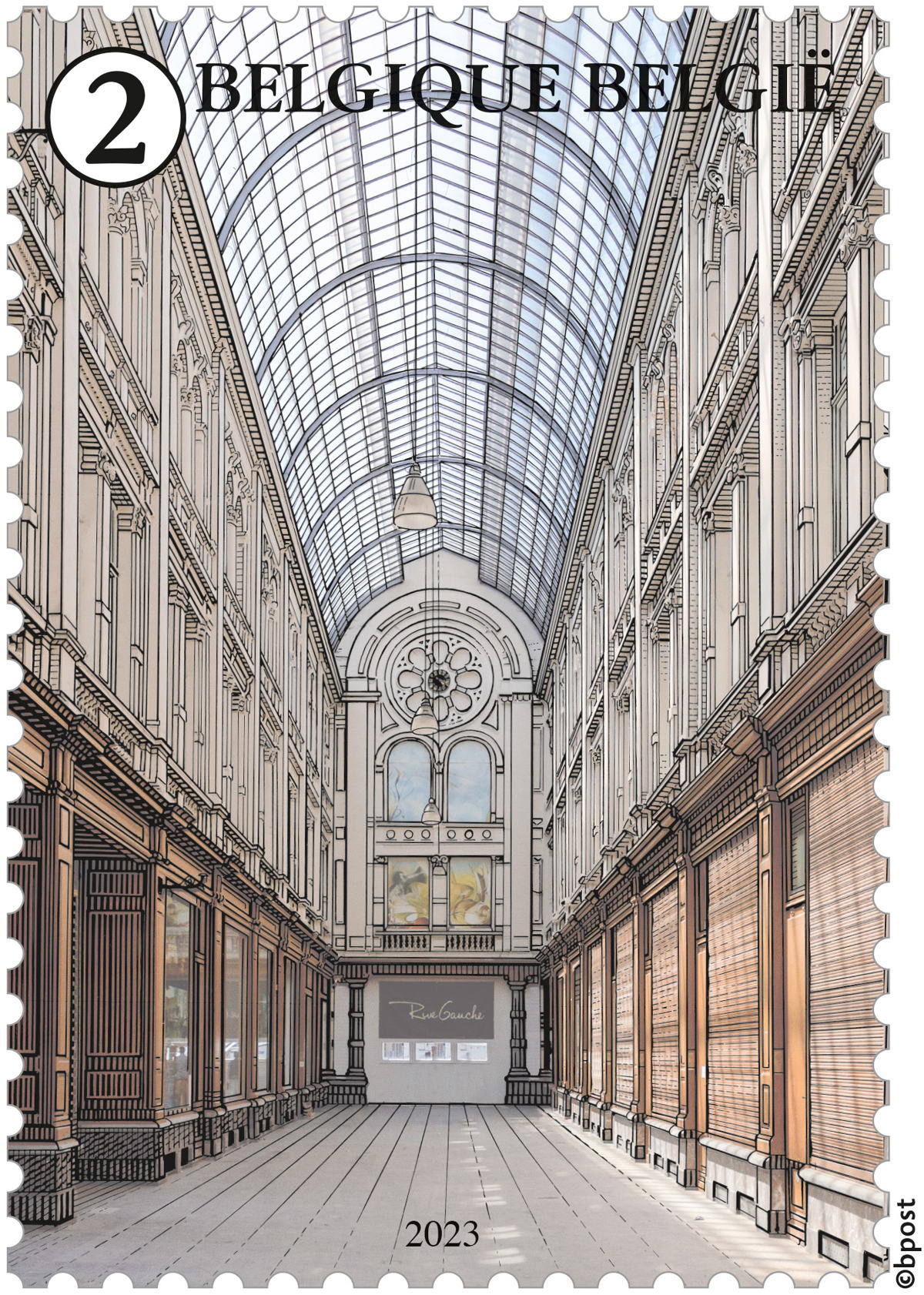 Passage de la Bourse in Charleroi is one of the jewels in the crown of Walloon architecture featured on the limited-edition sheetlet. Designed by Belgian architect Edmond Legraive, this arcade was built between 1890 and 1892. ​ It connects the neighbour around South station to Place Albert Ier.
Passage Lemonnier in Liège is the grande dame of Belgian arcades. It was built between 1836 and 1838 by architects Louis-Désiré Lemonnier and Henri-Victor Beaulieu. ​ It is one of the gems specially selected for discerning philatelists and stamp users everywhere. ​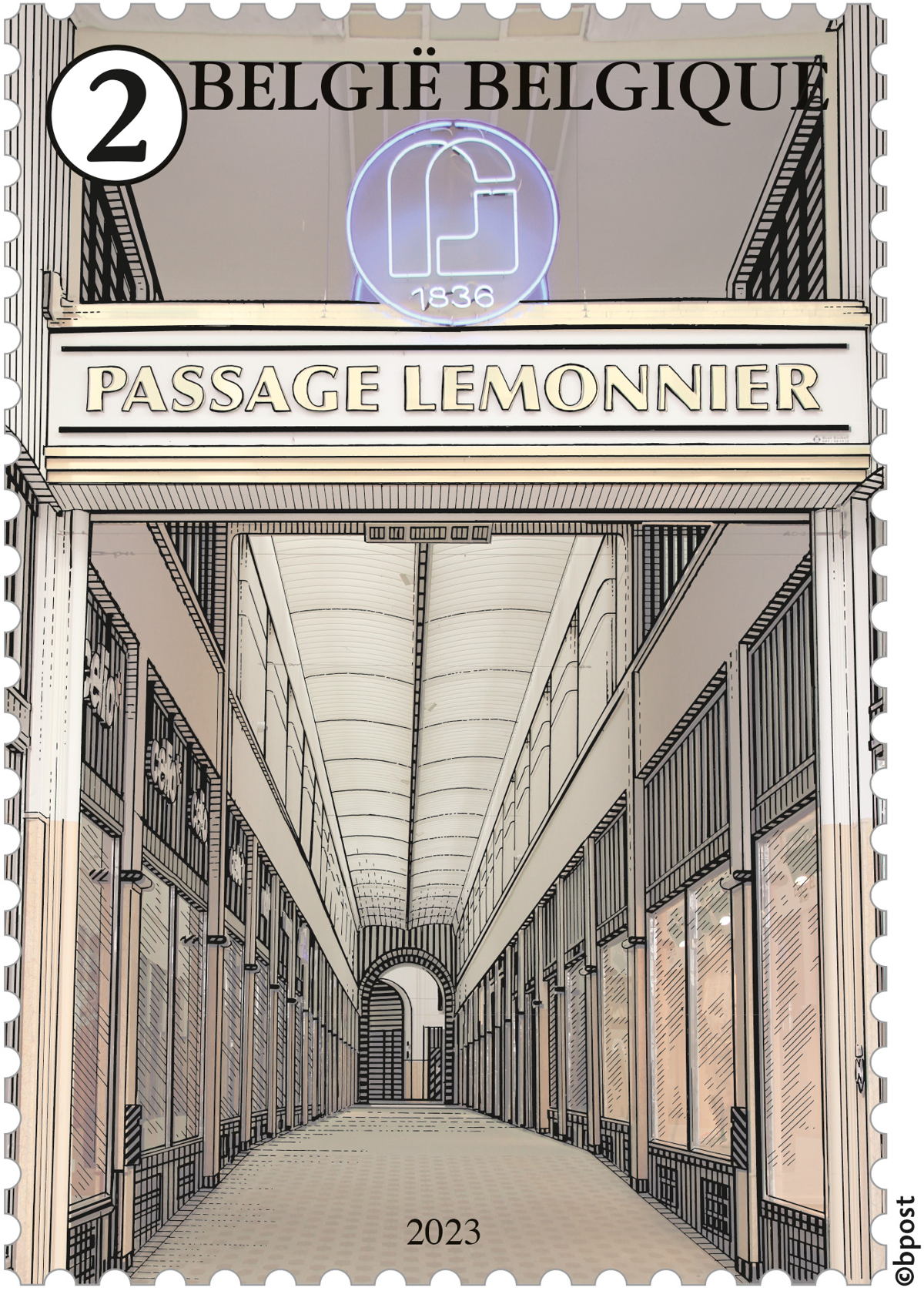 Brussels is represented by Passage du Nord. In 1881 the many attractions of this lighted shopping arcade connecting Rue Neuve and Boulevard Adolphe Max included 32 caryatides, stone carvings of female figures. ​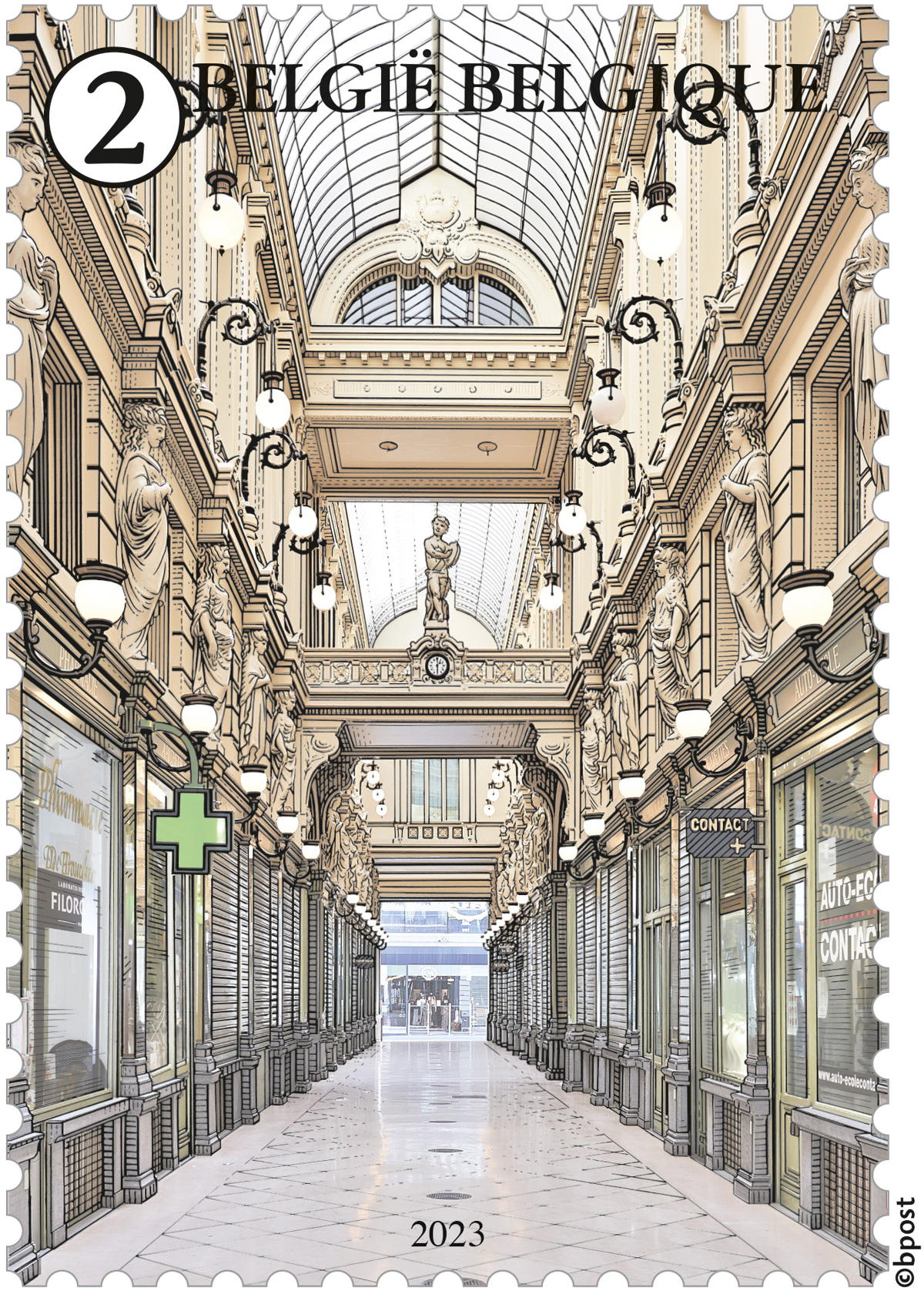 Stepping inside the Stadsfeestzaal in Antwerp for some retail therapy you will be blown away by the impressive gilding and decorative moulding adorning the interior walls. ​ This well-appointed arcade will now brighten up Belgian post and enhance philately collections everywhere.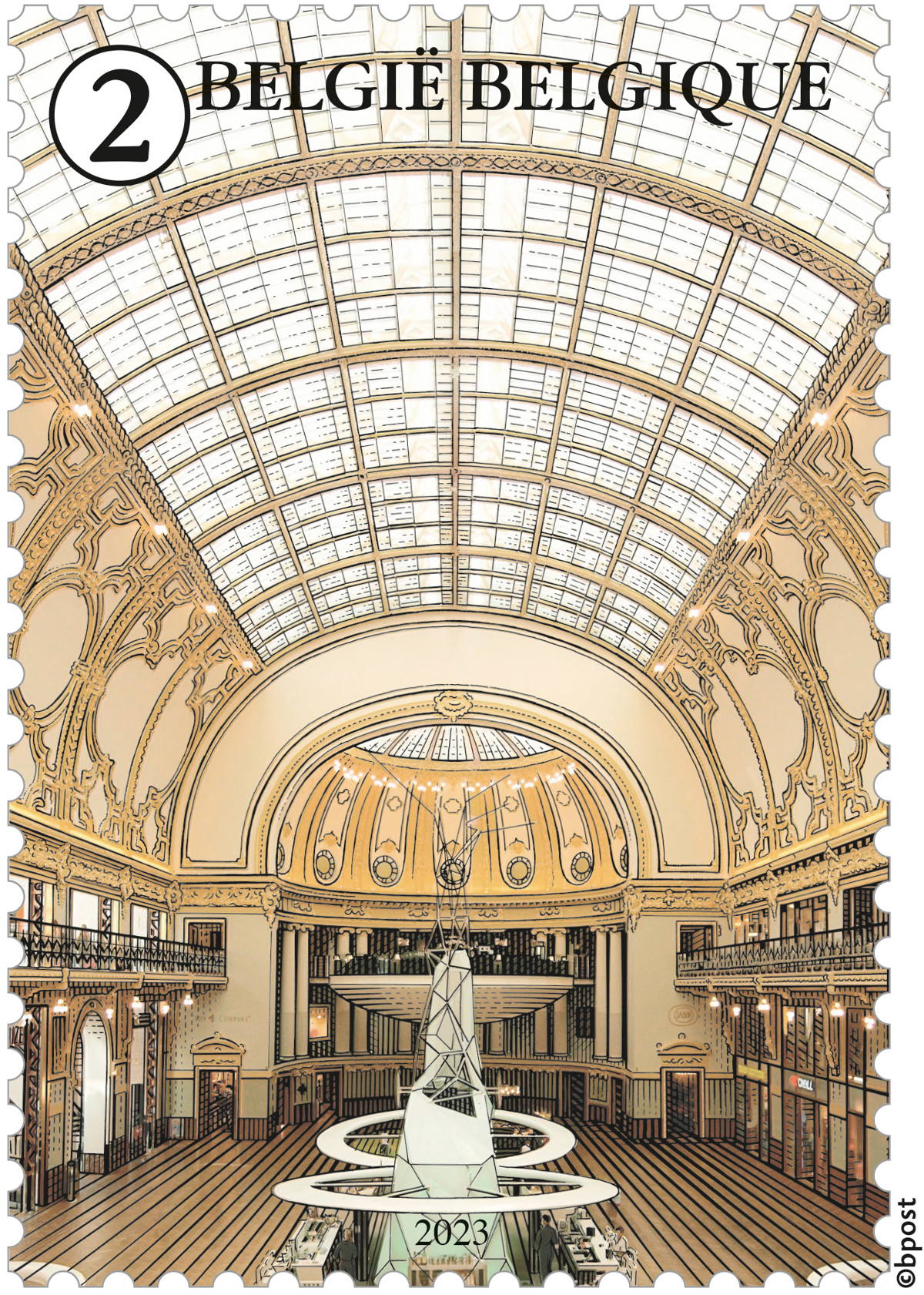 Last but not least, the James Ensor gallery (Glazenstraat) in Ostend is a little architectural gem that was renovated in 2016, preserving as much of the original structure as possible.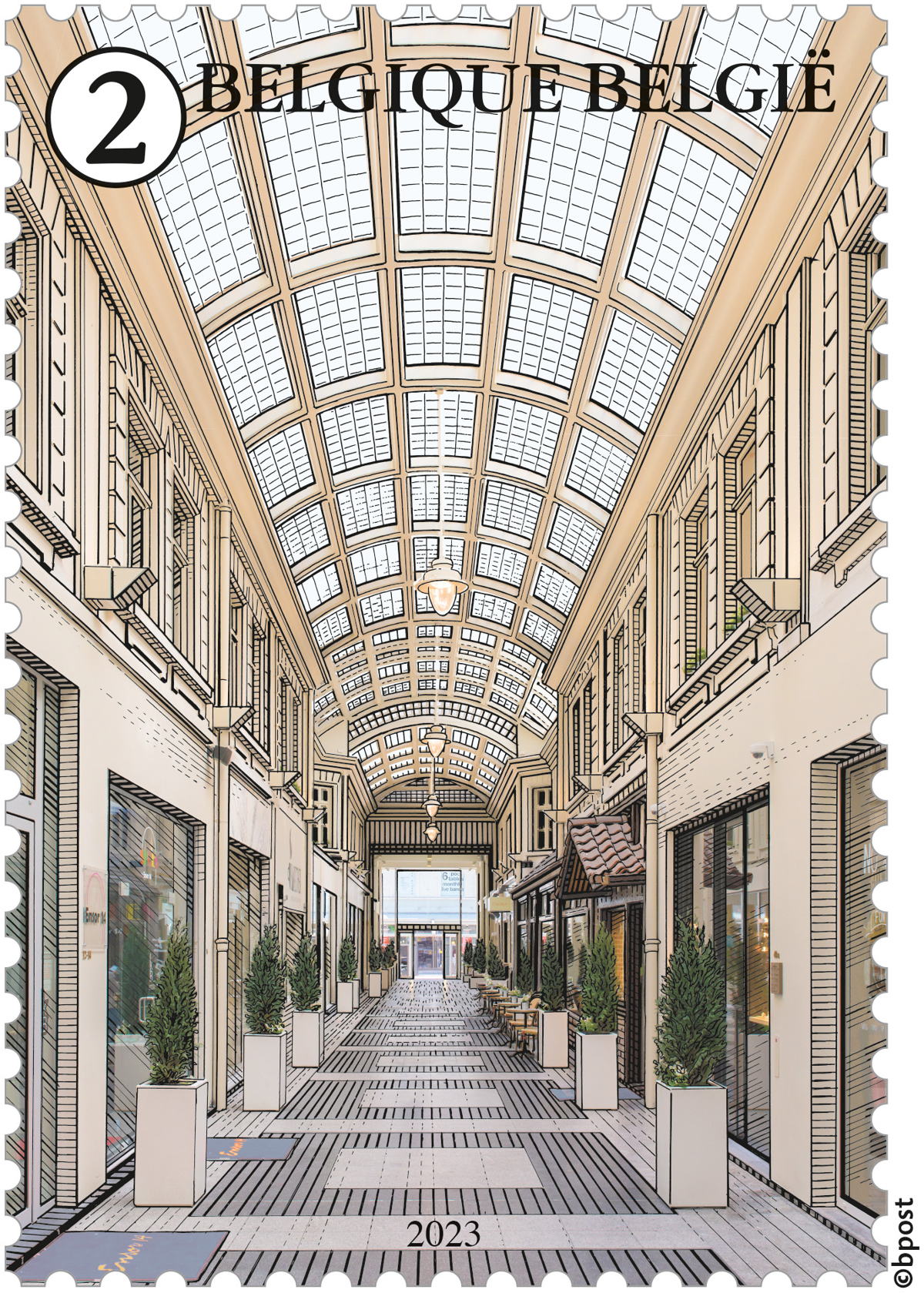 This limited-edition stamp sheetlet is available from eShop and the Brussels and Mechelen Philaboutiques. Price: €13.60.

Press Relations MULTI - Boulevard Anspachlaan 1 bus 1, 1000 Brussels