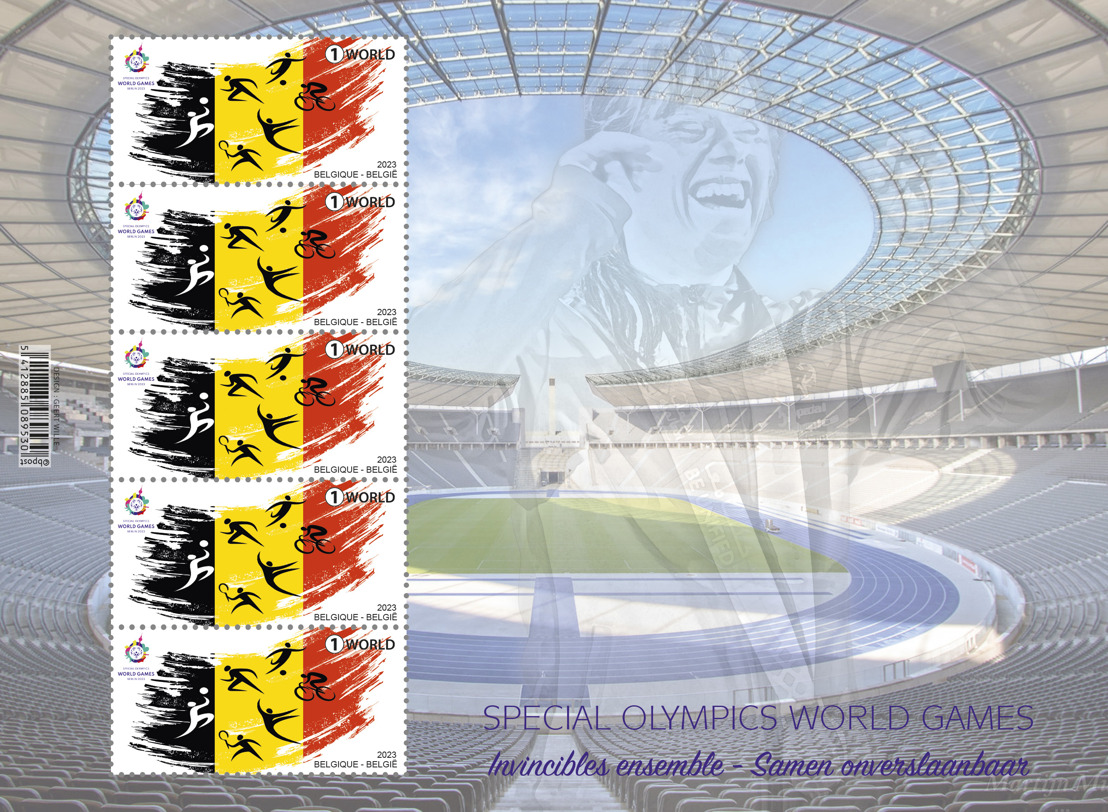 The Special Olympics World Games 2023 saluted with a stamp
bpost promotes and defends a more inclusive society. In the run-up to the Special Olympics World Games, the postal company shows its support for Belgian athletes with a five-stamp sheetlet. The limited edition is on sale at eShop.
Saturday 17 June 2023
"Invincible together!" That's the motto that bpost uses on the stamp sheetlets devoted to the athletes representing Belgium at the 2023 Special Olympics World Games. The focus is on the talents and disciplines of Belgium's Special Olympics champions.
The 2023 Special Olympics World Games gets underway in Berlin on 17 June. More than 7,000 athtletes from 170 countries will test themselves against each other in various competitions through to 24 June. 88 athletes will represent Belgium in 16 sporting disciplines.
This limited-edition is available from the Brussels Philaboutiques and at eShop (€13.75)

Press Relations MULTI - Boulevard Anspachlaan 1 bus 1, 1000 Brussels