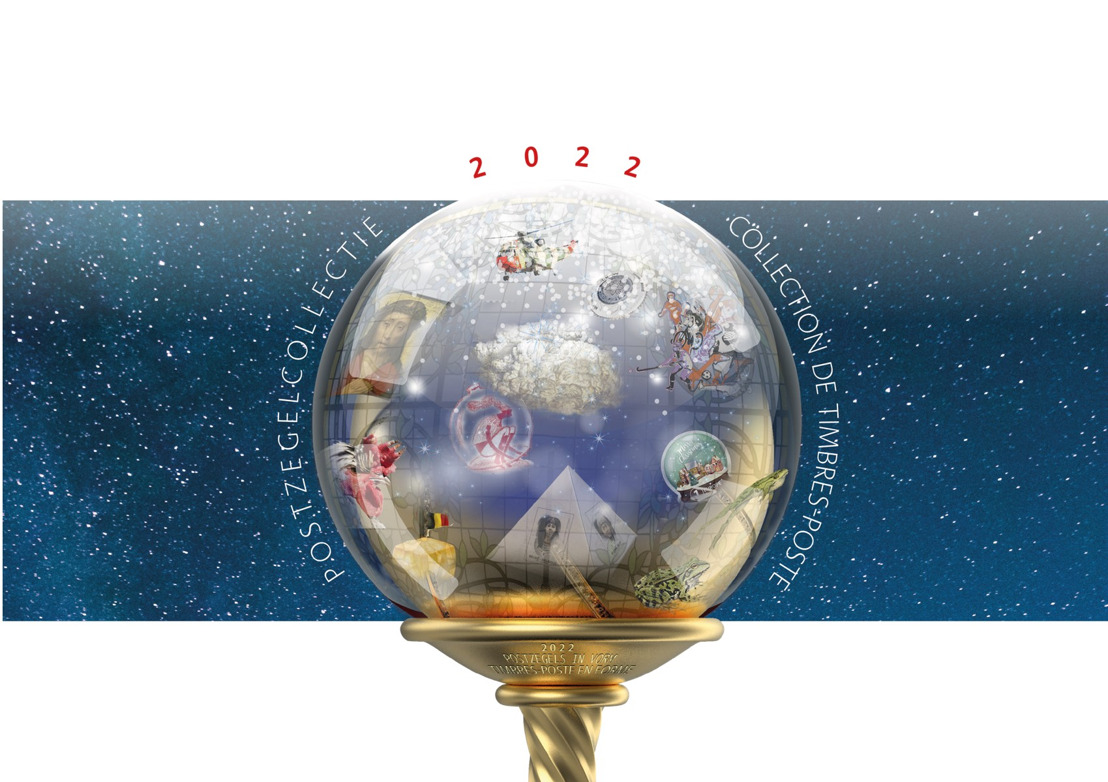 bpost presents its 2022 stamp collection
The 2022 stamps are in great shape – literally and figuratively. As per tradition, we turn the spotlight on our heritage and pay tribute to exceptional people, such as Toots Thielemans and Marc Sleen. Attention is also given to contemporary social issues with a stamp issue on loneliness and the yearning for connection. Unique, innovative printing techniques and original shapes also give the stamp collection a special look and feel in 2022.
Friday 26 November 2021
Stamps are emblematic of our illustrious Belgian heritage, tell the story of remarkable people and events, and highlight current issues. They play the role of miniature mirrors on the past and present of our world. In 2022 our stamps again tell exceptional stories and celebrate important occasions.
Yearning for connection (issued on 21 March 2022)
​More and more people feel lonely. It is often a manifestation of a drive to connect with others. As a company with a social and connecting role, bpost seeks to draw attention to this often hidden problem with a stamp issue.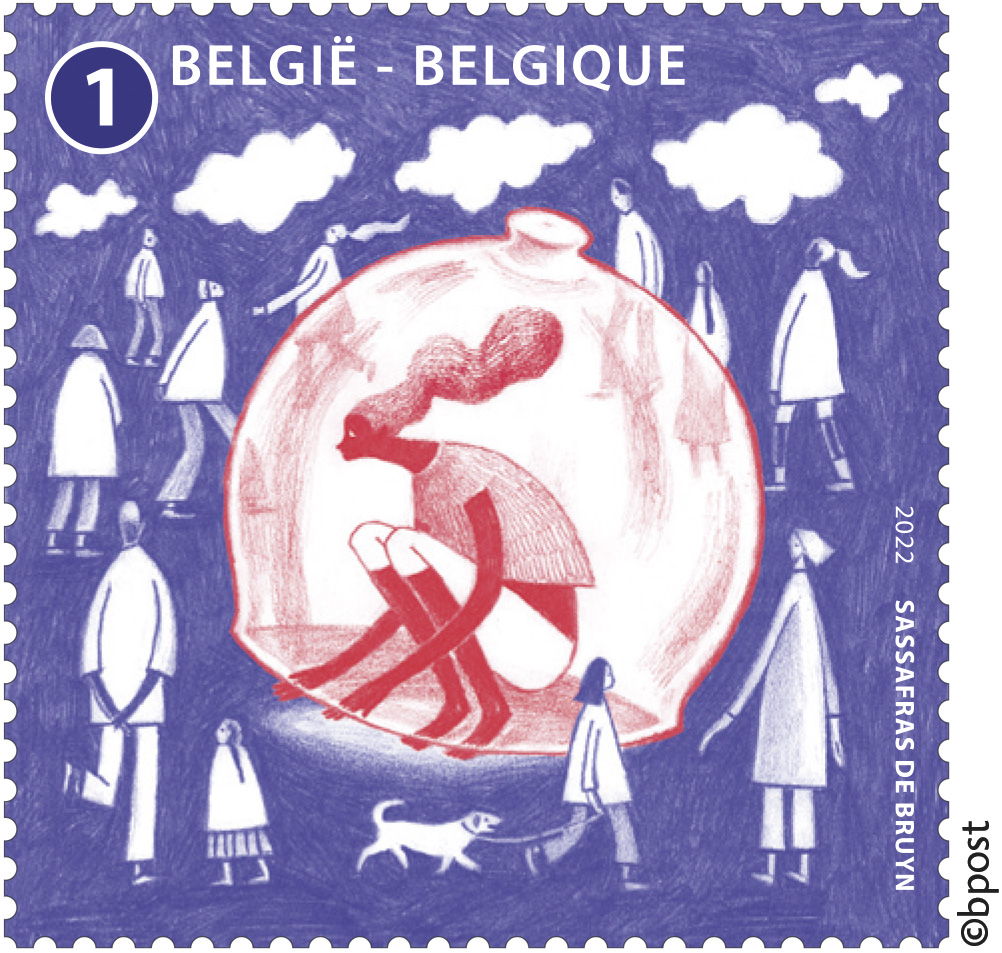 Toots 100 (issued on 21 March 2022)
​Toots Thielemans is an icon in the world of music. He would have been 100 years old in 2022. We honour this brilliant artiste with a stamp issue. The sheetlet takes on the form of a vinyl record with sleeve.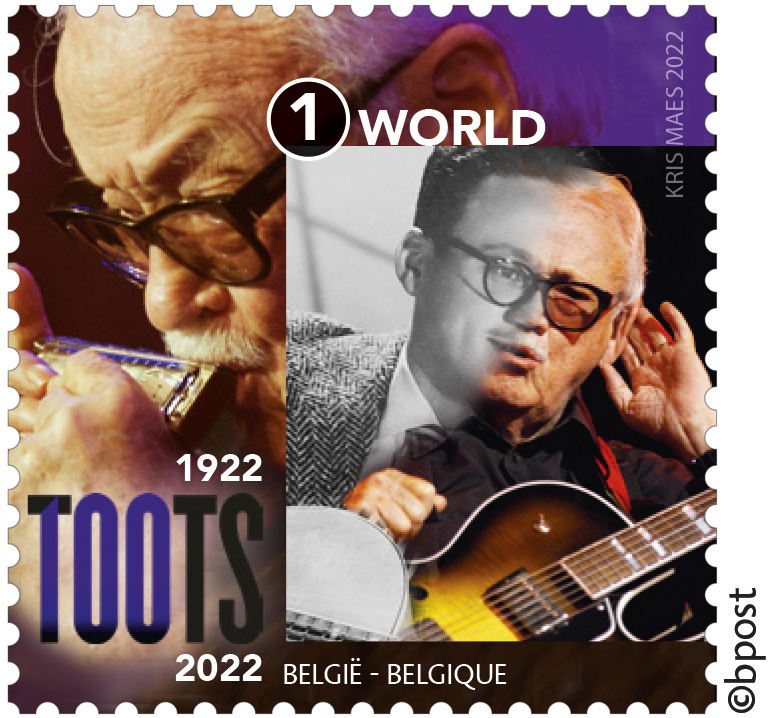 Jean Capart and Belgian Egyptology (issued on 13 June 2022)
​Ancient Egypt continues to fire our imaginations. To commemorate the 75th anniversary of the death of Jean Capart, the founding father of Belgian Egyptology, we're issuing a stamp sheetlet cut in a special way that allows it to be folded into a pyramid.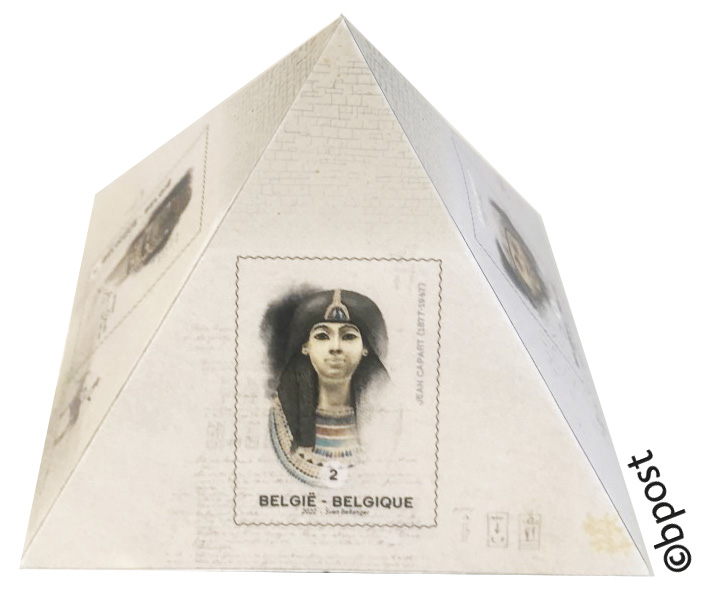 These issues are also scheduled for 2022
Issue date 24 January 2022
A stamp sheet to celebrate the centenary of the Society for the Protection of Birds and all the fabulous work it does.

Clouds in all shapes and shades are the inspiration behind a fascinating stamp series, featuring paintings by the artist Jan de Maesschalck.

Twenty years after the launch of the euro, we present five iconic Belgian coins on round gummed stamps, a first for Belgium. The depictions of the coins on the stamps are embossed and overlaid with foil.

We indulge foodies with an issue devoted to Belgian cheese. Mouth-wateringly, the sheetlet comes in the shape of a slice of cheese with holes.
Issue date 21 March 2022
The beauty spots of Charleroi are featured in the 2022 issue of the Places of Belgium series.

The hexagon wraps up the series on geometric patterns in nature that first launched back in 2018.

Comic strip character Nero is 75 in 2022, while his spiritual father Marc Sleen would have been 100. So it's the ideal time to honour them both with a stamp issue.
Issue date 13 June 2022
The myths and sagas issue recounts the legends of St Hubertus and Silvius Brabo.

We went in search of the medicinal plants that are most commonly used to treat aches and pains. The stamps are engraved in green ink, a rarity in philately.

Lots of team sport championships will be held in 2022. We're supporting our national teams in various sports and saluting team spirit with a special stamp issue.
Issue date 29 August 2022
An engraved issue featuring five iconic planes used on humanitarian missions that save lives.

We dive into the work of Dieric Bouts, one of the leading Flemish Primitives. The way the stamp sheetlet is cut allows it to be folded into a triptych. A special sheetlet on tracing paper also provides more details about the painter's take on perspective.

Koen Vanmechelen, one of the most versatile of Belgium's current crop of artists, takes his famous Cosmopolitan Chicken Project to a stamp.

Frogs have rarely been featured on a Belgian stamp. We selected five species of frog to put that right in 2022.
Issue date 24 October 2022
After a renovation lasting 11 years, KMSKA in Antwerp has reopened with a brand-new concept. A stamp series highlights the museum's most important international masterpieces.

Young people are the future, which is why we invited two alumni of LUCA School of Arts to present their future vision on a stamp, with a remarkable result.

For the Christmas stamp we took inspiration from cheerful snow globes. The stamps were given a special shape.
Alongside these limited editions, two permanent issues will be released in 2022: a new mourning stamp and a 50-stamp box all about 'Vegetables'.
The images of the stamps can be viewed at https://press.bpost.be/media. All stamps are available for purchase at https://eshop.bpost.be/nl from the issue date.

Press Relations MULTI - Boulevard Anspachlaan 1 bus 1, 1000 Brussels