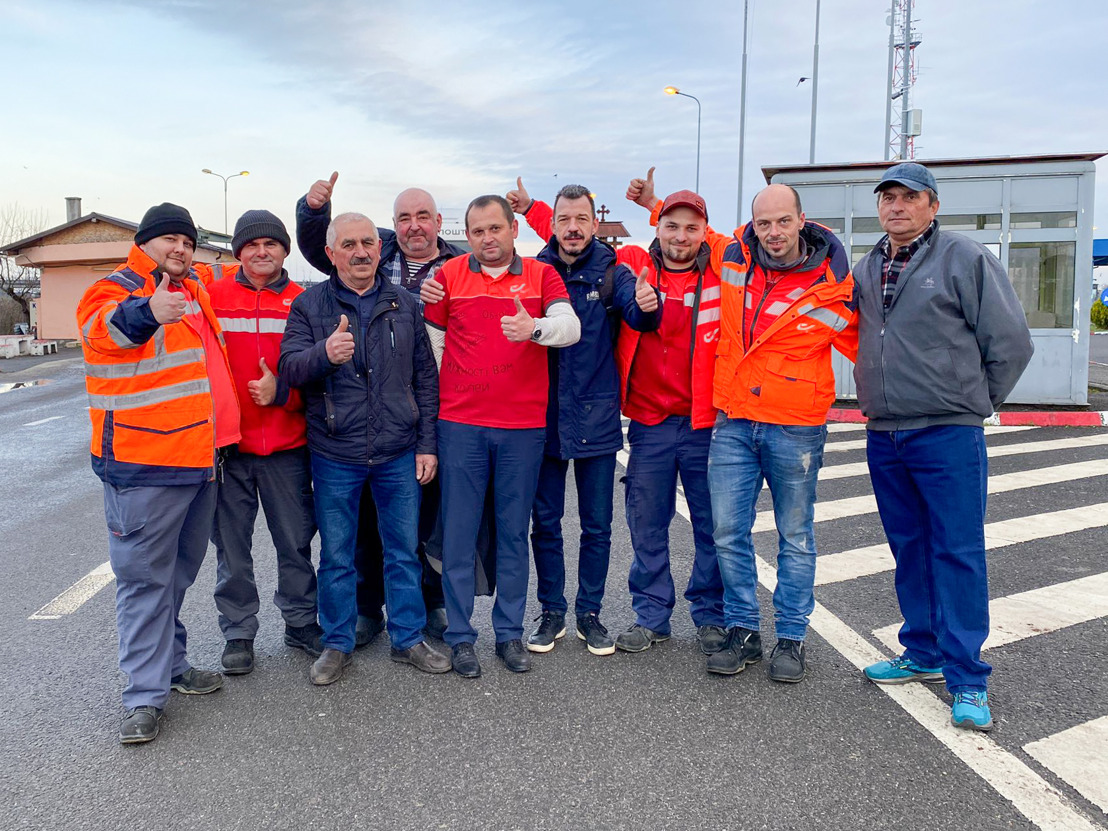 Almost 140 tonnes of non-perishable food and vital supplies for Ukraine dropped off at post offices
The humanitarian operation launched by bpost on 21 March in association with Ukrposhta ended on 22 April. Thousands of parcels with donations have been collected through the bpost network of post offices. In total, some 140 tonnes of non-perishable food and vital supplies will be transported to the Ukrainian border by 12 bpost trucks. Up to 27 April, three humanitarian convoys (six trucks) carrying 65 tonnes have already departed. Six more trucks will depart within the next few days.
Thursday 28 April 2022
A devastating war is being waged in Ukraine. Many Ukrainians have fled the country. Others have not been able to leave and are forced to live in constant fear and in horrific conditions. bpost answered the call from Ukraine's national postal operator Ukrposhta to send aid to Ukrainians who remain in their homeland.
Belgium's 657 post offices quickly adopted the role of drop-off point for the donations of Belgian citizens. Almost 140 tonnes of vital supplies (1600 full postal containers), pet food and hygiene products were collected across Belgium. They were donated by citizens, while businesses (including Tom & Co, Aveve, ...) have shown great generosity.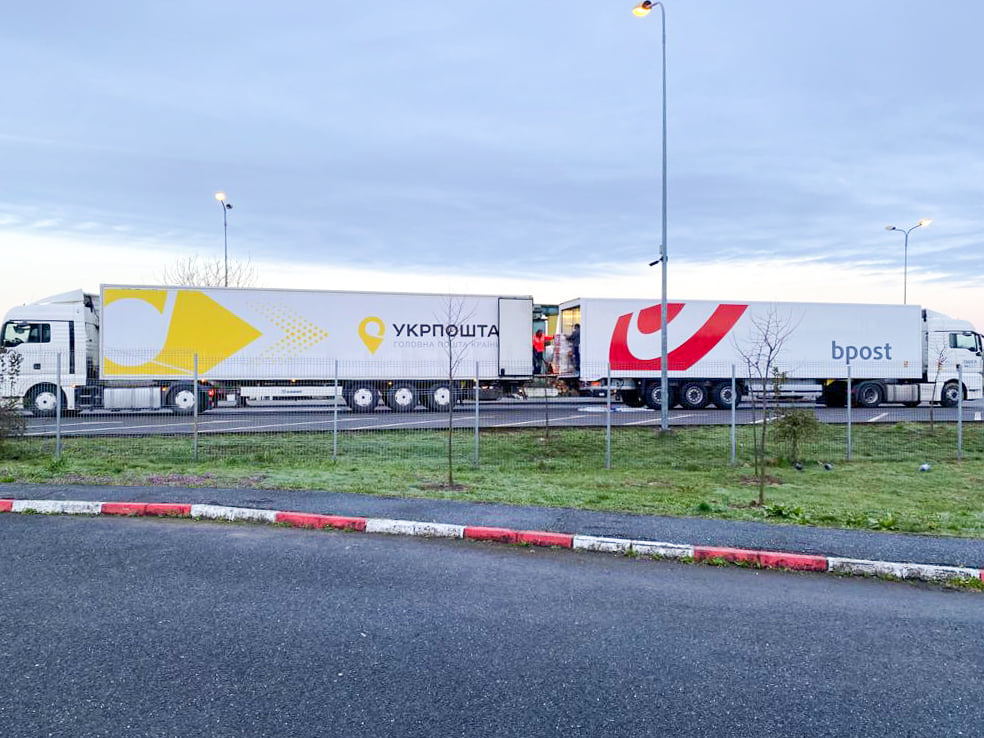 Dirk Tirez, CEO bpostgroup : "Helping citizens, creating connection and seamless logistics is in bpost's DNA. We couldn't be more proud than we are. I want to thank the citizens who responded to the call for donations, but also our teams who made such humanitarian convoys possible. A special thank you to the staff of the post offices, collect agents, the Jemelle sorting center and the truck drivers!"
Benoit Pleska, chairman of the Ukrainian post : "Ukrposhta couldn't be more grateful. Belgian citizen have been generous, offering precious aid and products of quality to the Ukrainians who need it the most. We also want to thank bpost for the help, the prompt execution and the perfect logistic process. Such support, in difficult times, is precious.""
Figures of the humanitarian action :
140 tonnes of non-perishable food and vital supplies dropped off

Donations collected at 657 post offices

372 pallets packed by bpost agents in Jemelle

12 bpost trucks driven up to the Ukrainian border, good for + 20,000 km round trips

24 bpost drivers selected from more than 180 volunteers to take on the transport

Thousands of Belgians – including YOU – made a donation or relayed information. Thank you.

Press Relations MULTI - Boulevard Anspachlaan 1 bus 1, 1000 Brussels