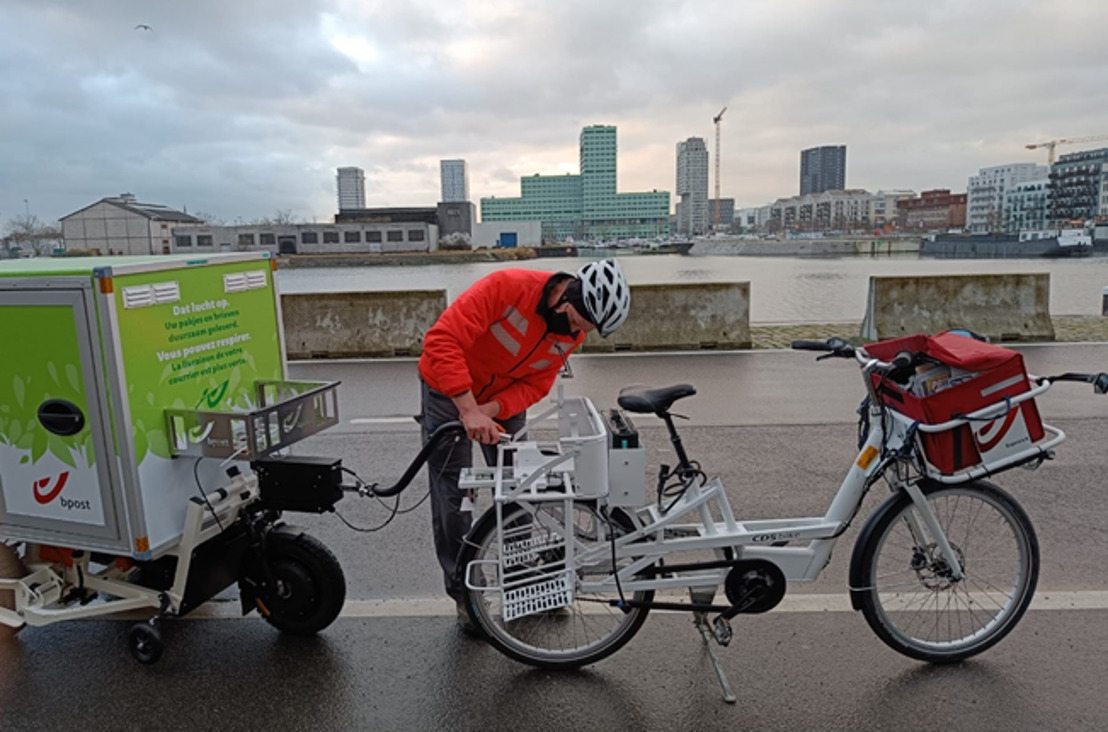 bpost commits to sustainable letter and parcel delivery in Antwerp city centre
From now on bpost will make deliveries in the centre of Antwerp in a more sustainable way using 19 new bike-trailers. The switch is part of bpost's ongoing transition to a more eco-friendly fleet with the aim of improving air quality and quality of life in the city.
Friday 18 February 2022
bpost will use 19 new bike-trailers on the road to deliver letters, newspapers and parcels in Antwerp city centre. This initiative is part of bpost's ambition to improve air quality and quality of life in city centres, among other things by transitioning to a more eco-friendly fleet.
Alain Wolfaert, Mail Center Manager at the Antwerp Centre office: "The introduction of bike-trailers is just the first step towards emission-free transport in Antwerp. Later this year we will also begin using electric vans in Antwerp. Delivering parcels with bike-trailers enables us to take six cars off the road and make 1500 fewer journeys every year. There are also positives for sustainable and social employment, as delivery staff don't need to have a driving licence."
Postman Philip Verpoorten: "I especially like the idea of being able to deliver letters and parcels in the city by bike: customers are pleasantly surprised and the bike is also very good for my health and fitness."
bpost also wants to give the people of Antwerp more sustainable options for picking up their parcels in their neighbourhood. The company is actively working to set up a partnership with City of Antwerp for the installation of parcel lockers in public places.
Sustainable enterprise with concern for the planet is a cornerstone of the bpost strategy. The Ecozones, like those in Mechelen and Leuven, prove that customer satisfaction, service and innovation go together perfectly to achieve sustainable development ambitions.

Press Relations MULTI - Boulevard Anspachlaan 1 bus 1, 1000 Brussels