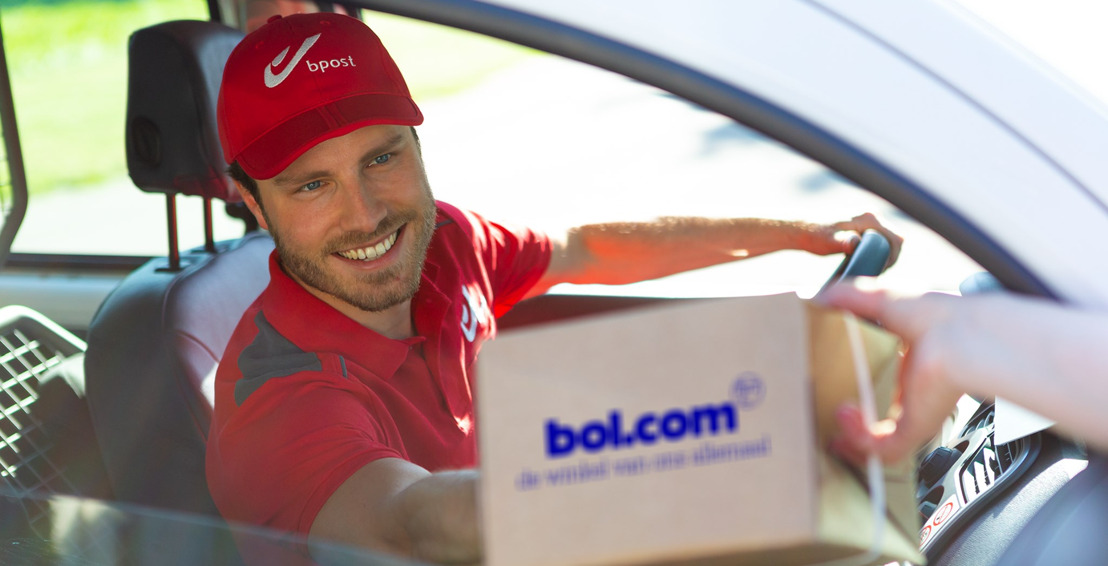 bpost launches new environmentally friendly return service in association with bol.com
bpost to pick up returns from the homes of bol.com customers
Monday 9 March 2020
bpost has taken another step to strengthen its position on the parcel market and continue to meet the evolving needs of its customers. Beginning early March, bol.com Select customers in Flanders and Brussels can have their returns picked up by bpost in the evening, as part of bpost's regular rounds.
This week bpost launches a new service to complement its evening and same-day delivery offerings, helping the company tighten its ties with customers. As part of the new pilot project, bol.com's premium Select customers can opt to have their returns picked up by bpost. The new pick-up service is integrated into bpost's regular evening rounds between 6pm and 10pm Monday to Friday. This raises the efficiency of bpost rounds by increasing the post volume per journey.
Sustainable service
bol.com's Select customers no longer need to hop in their cars to drive to a drop-off point, making this the environmentally friendly option. That's because returns are picked up during a pre-existing round.
The first of its kind in Belgium, the service is available in Flanders and Brussels, the two regions currently served by bol.com.