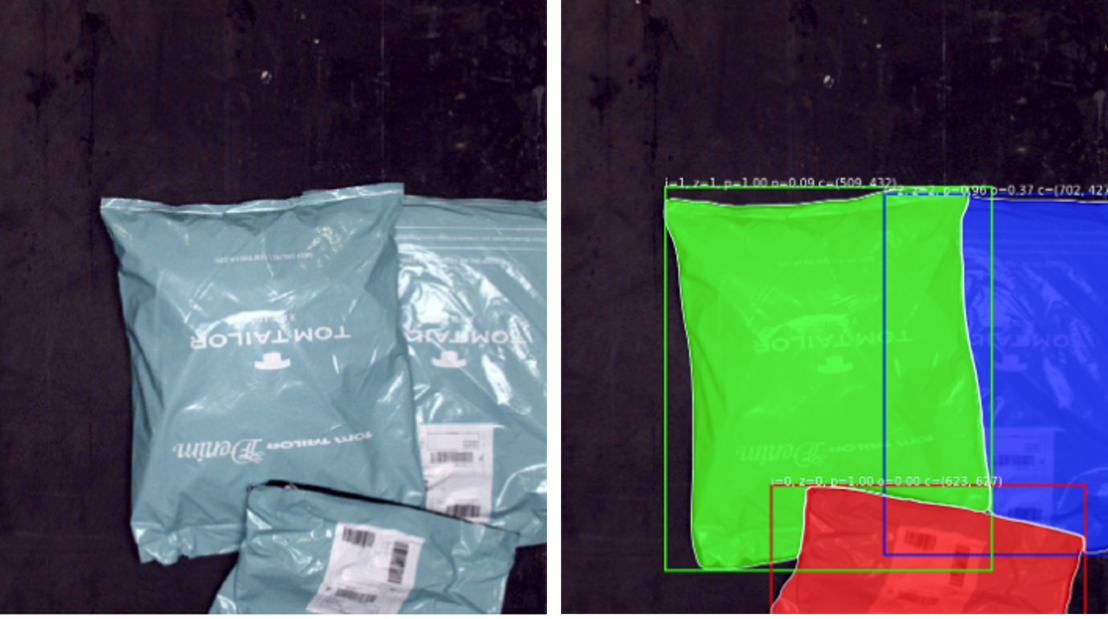 bpost pioneers artificial intelligence for parcel sorting
Innovation with machine vision makes parcel sorting much more precise.
Tuesday 13 December 2022
The end of the year is traditionally the busiest period for e-commerce logistics teams. And the last few years, online shopping has become more than ever a natural part of our daily lives. bpostgroup is adapting to this new normal with investments over the next five years to become an international industrial champion firmly anchored in Belgium. In order to optimize the parcel sorting process, bpost recently brought a new system onstream in Brussels, designed in partnership with Berkeley University spinoff Covariant. The innovation comprises the upgrade of the camera system that ensures parcels are scanned even more accurately, driving down the number of mis-deliveries. The sorting machine is provided with eyes, which is already running at full speed to optimize the sorting of parcels during the year-end peak.
As Belgium's biggest sorting centre, Brussels X (BX) has a state-of-the-art parcel sorting machine (PSM) that can handle 25,000 parcels an hour. The machine also scores exceptionally well in terms of precision, but there is always room for improvement. In partnership with Covariant, the innovation team identified an opportunity to gain an even clearer image of the parcels passing on the conveyer.
bpost challenged Covariant to develop an artificial intelligence-driven application to further improve the sorting activity. The PSM at BX already performs at a very high level. While there are a limited number of mis-deliveries due to incorrect scanning, the success rate can always be improved. That is exactly what the new development brings, as it provides the machine with eyes.
AI improves efficiency
Every parcel for sorting passes through the camera tunnel, where it is photographed from multiple angles, the barcode is scanned and the weight and dimensions are taken. The new development takes this to the next level, as it captures the characteristics of parcels that the cameras have not been able to pick up until now. This primarily concerns parcels that are laid on top of each other on the conveyer. Those parcels will now be redirected to a special chute where they can be handled separately. The new development can also identify the packaging method, which means that plastic bags can be redirected straight to a dedicated chute for shipping.
In due course the new system will also enable bpost to provide customers with more information about parcel handling based on collected data. The machine vision will allow data to be collected on damage, enabling bpost to advise customers on the best ways to adapt their packaging material for more efficient shipping.
For interested readers:
The sorting machine can handle a large number of parcel formats, sorting parcels straight into a cage trolley for immediate shipping or directing them to a manual sorting branch, primarily based on size and weight. For efficiency reasons, bpost clearly wants to maximize the number of parcels that can be immediately shipped. Cameras will now recognize parcels in flexible plastic bags and redirect them to this chute, optimizing this separation process. Up until now, these have often been redirected to a manual sorting branch as their packaging meant they took up too much space, although the actual product dimensions were smaller. The new system is able to detect this difference, which means that more parcels will go straight to the chute for immediate shipping.

Press Relations MULTI - Boulevard Anspachlaan 1 bus 1, 1000 Brussels