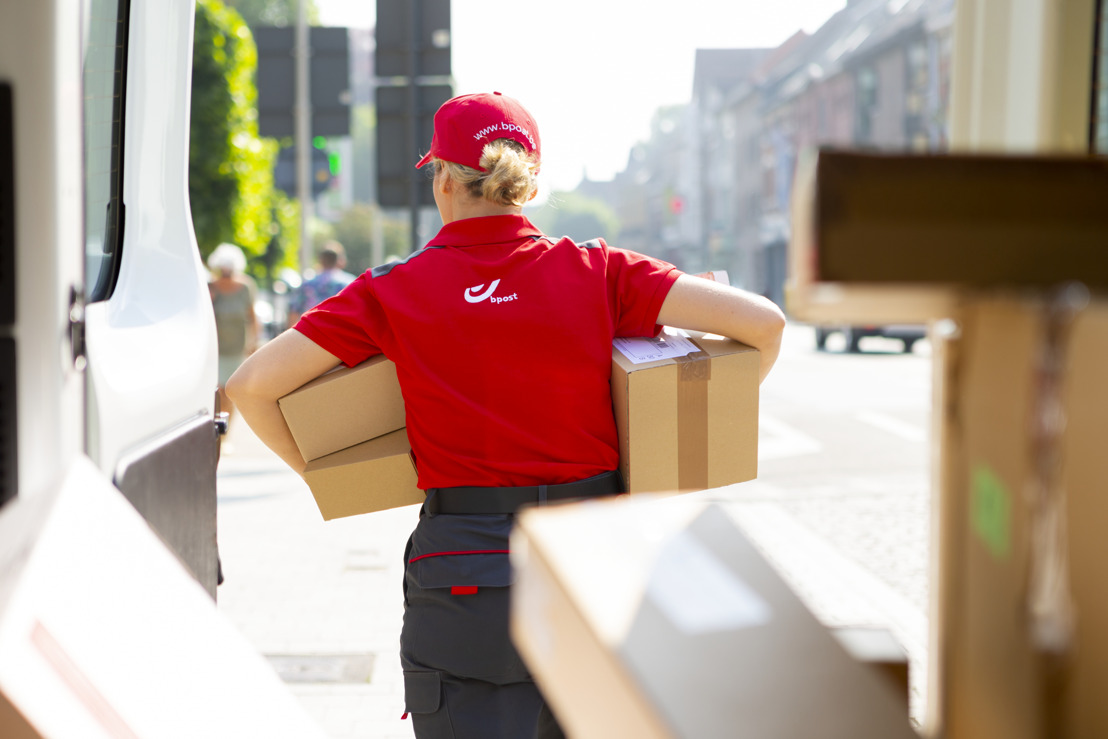 New: Secure and convenient online payments in My bpost app
bpost continues to invest in innovative services, always putting customers at the heart of things.
Tuesday 15 June 2021
A new EU law comes into effect on 1 July 2021 for purchases made outside the EU (including the United Kingdom), which primarily impacts shipments with a value of up to 22 euros. That means that VAT and any customs charges will be payable on all shipments from non-EU online stores that arrive in Belgium on and after 1 July.
To meet the new needs resulting from this change, bpost has launched a new secure method of payment in the My bpost app and in Track & Trace for the payment of customs charges (and VAT) on shipments arriving from outside the EU. Payments can no longer be made to the mail carrier or at the pick-up point. Secure advance payment in the My bpost app or in Track & Trace is the only option.
This is safer, more secure and more convenient for both recipients and mail carriers. The recipient does not have to go looking for cash or a bankcard in a rush. And after payment, the parcel will be delivered in accordance with the recipient's preferences. And the recipient can check all the details in the app or in Track & Trace.
It's also safer for the mail carrier, who no longer has to drive around with cash. The mail carrier will be able to work more efficiently and serve more satisfied customers.
Note that parcels will not be delivered until all due charges have been paid in full.
These are the different steps for the new payment process: Already available for shipments with a value higher than 22 euros:
bpost will inform you via the My bpost app, by SMS, mail or letter

you will find an overview of the costs in the My bpost app or on the Track & Trace page

you pay the sum with your banking app, credit card or Bancontact

is the payment OK? Your parcel will be presented to customs for a check

when everything is approved, bpost will deliver your package as soon as possible

For more details about this new law, which comes into effect on 1 July, and what it means in practice, see
https://finance.belgium.be/en/customs_excises/private-individuals/sending-and-receiving-parcels/new-vat-rules-e-commerce or https://www.bpost.be/en/shopping-outside-eu
For information: You will still be able to pay for your numberplates on the doorstep with the exact sum in cash or by using Payconiq: https://www.bpost.be/en/receive-parcel/payment-delivery)

Press Relations MULTI - Boulevard Anspachlaan 1 bus 1, 1000 Brussels