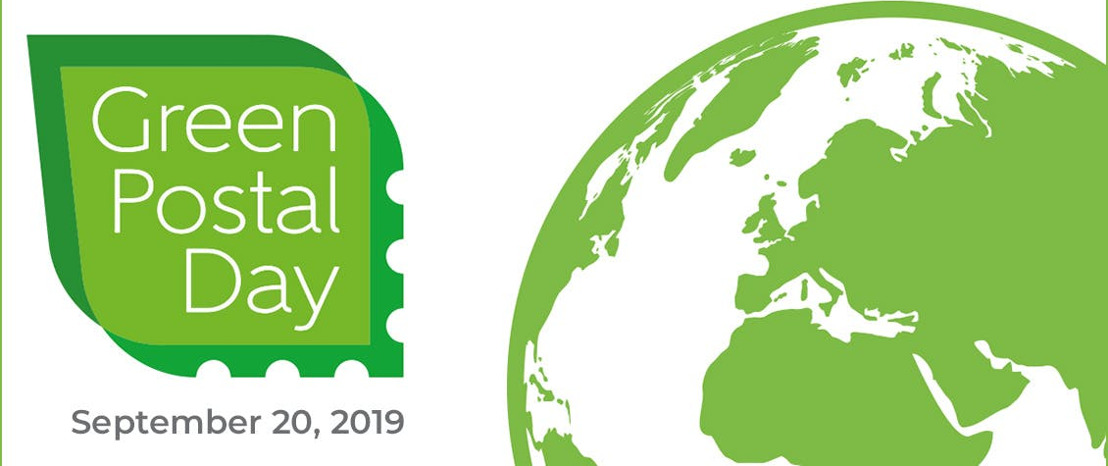 Posts worldwide call on other industry sectors to follow their example and adopt a collective approach to tackle climate change
Thursday 19 September 2019
Tomorrow, 20 September 2019, Chief Executive Officers from 12 postal operators worldwide will launch the first Green Postal Day.
Since 2008, postal operators participating in the Postal Sector Sustainability programme have reduced their collective carbon emissions by almost 30%, and their collective electricity consumption by 24%.
Posts have doubled the share of alternative-fuel vehicles in their fleet from 73,000 vehicles in 2012 to 150,000 in 2017; equivalent to 23% of the total vehicle fleet.
CEOs from 12 postal operators worldwide will launch the first Green Postal Day on 20 September 2019.
The aim of Green Postal Day is to highlight the benefits the postal industry has reaped by working together as a sector over the last ten years to reduce CO2 emissions.
Postal operators call on leaders from other industries to join forces at sector level and to adopt a common sector monitoring and measuring system. As shown by the example of postal operators, working together as a sector enables the exchange of best practices and stimulates individual companies to move beyond their initial objectives.
Patricia Espinosa, UN Climate Change Executive Secretary: "The postal sector has shown great leadership by adopting a common approach to reduce their carbon footprint. Not only have the posts achieved their targets well ahead of schedule, but now they are taking it a step further by aligning their objectives to UN Sustainable Development Goals. We are convinced that this is the right way to go and we urge other sectors to follow this example".
The Postal Sector Sustainability programme is a sector wide initiative to tackle the impact of global climate change via a collective approach to reduce carbon emissions. Currently 19 posts participate in the programme: An Post (Ireland), Australia Post (Australia), Austrian Post (Austria), bpost (Belgium), Correos (Spain), CTT Portugal Post (Portugal), Deutsche Post DHL Group (Germany), Le Groupe La Poste (France), New Zealand Post Group (New Zealand), POST Luxembourg (Luxembourg), Poste Italiane (Italy), Posten Norge (Norway), Posti (Finland), PostNL (The Netherlands), PostNord (Denmark & Sweden), Royal Mail Group Plc (United Kingdom), South African Post Office (South Africa), Swiss Post (Switzerland), United States Postal Service (United States).
To meet future challenges, postal operators have now aligned their sustainability programme with the UN Sustainable Development Goals (SDGs), focusing on health and safety, learning and development, air quality, climate change, resource efficiency, circular economy and sustainable procurement.
Koen Van Gerven, CEO bpost: "Working collectively as a sector has challenged and helped us to move further and to adopt even more ambitious targets at a national level. As one of Belgium's leading companies, bpost wishes to play a pioneer role in environmental protection and has set itself the goal of reducing CO₂ emissions from its activities by at least 20% by 2030. To succeed, bpost will replace 50% of its diesel fleet with electric alternatives by then."
bpost also continues to invest in reducing its ecological footprint. The company is currently replacing 700 of its 2,500 e-bikes with newer models and all of its mopeds by electric (three-wheel) scooters and Colibuses. bpost is testing other electric vehicles too, like cargo bikes and electric bikes with trailers for deliveries in pedestrian zones and city centres.
In 2020 bpost will equip its four sorting centres in Ghent, Antwerp, Charleroi and Liege with more energy-efficient lighting based on LED technology. In total, 7000 lightbulbs will be replaced, lighting 170,000m² of floor space. This will enable bpost to make a 40% saving on electricity, which equates to the annual power consumption of some 565 households. bpost also has 33,000m² of solar panels.
For more information on the various green initiatives of postal companies, please visit www.ipc.be/greenpostalday.