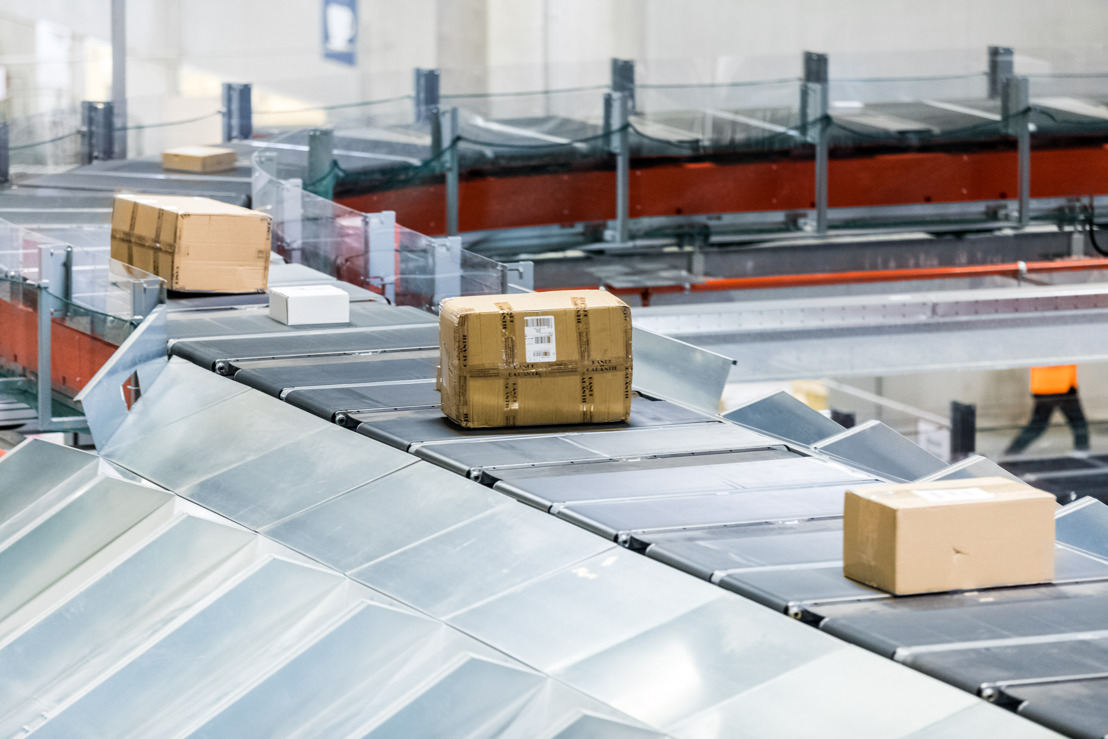 Start of the year in line with guidance. Results supported by strong mail revenues and growth at Radial North America, partly mitigating unfavourable macro-economic environment
Thursday 5 May 2022
First quarter 2022 highlights
Group operating income at 1,038.5 mEUR, +1.8% compared with the same period last year.
Group adjusted EBIT at 93.0 mEUR (margin of 9.0%) decreased by -22.6 mEUR compared to prior year. Group reported EBIT at 90.0 mEUR.
Belgium

Total operating income at 568.9 mEUR (-2.7%) driven by positive mail price and mix impact offsetting volume decline.

Underlying mail volume decline of -5.4% and higher revenues from the 7th Management Contract.

Parcels B2X volume decreased by -14.8% against high comparable, reflecting decrease in consumer spending and Amazon insourcing.

Adjusted EBIT at 75.1 mEUR (13.2% margin) down by -16.4 mEUR (-17.9%) vs high comparable in the first quarter of 2021, and adversely impacted by two recent salary indexations and higher energy costs. Reported EBIT at 74.9 mEUR.

E-Logistics Eurasia ​

Total operating income at 143.9 mEUR (-15.4%) driven by the continued expansion of Radial EU and Active Ants (+11.7%) but more than offset by ongoing pressure on Asian Cross-border and Dyna volumes.

Adjusted EBIT at 10.5 mEUR (7.3% margin), down by -6.0 mEUR (-36.4%) as lower variable OPEX from lower Cross-border and Dyna volumes more than offset by inflation and higher OPEX from e-commerce logistics' growth and expansion costs. Reported EBIT at 9.7 mEUR.

E-Logistics North America

Total operating income at 343.5 mEUR (+13.5% at constant exchange rate), reflecting Radial's growth (+24.3%) driven by customers launched in 2021.

Adjusted EBIT at 15.2 mEUR, up by +6.9 mEUR or almost doubling and improving margin, mainly due to Radial's contribution. Reported EBIT at 13.1 mEUR.
CEO quote
Dirk Tirez, CEO of bpostgroup: "I am proud of all my colleagues for delivering the first quarter on track and welcome the good results. Our e-commerce logistics activities in North America and in Europe prove to be the ​ key engines of growth. In Belgium, where we are currently facing Amazon's insourcing, inflationary pressures on costs and demand and the lack of fair competition in the last mile delivery of parcels, Management is intensifying action plans to deliver on the transformation of our operating model. We see the first results of our efforts, but will also be taking additional short-term and medium-term measures to ensure a long-term sustainable future in Belgium.
While the headwinds from inflation, salary indexations, transport and energy costs, and customer confidence bring uncertainty for the following quarters and create a downside risk to our guidance, we leave no stone unturned to continue ambitiously the economic, social and environmentally sustainable transformation journey to an international e-commerce logistics group. We keep on strengthening our core activities by diligently executing the key management priorities and investing in the growth of our businesses."
Outlook for 2022
First quarter financial performance was in line with the full year 2022 EBIT guidance of 280-310 mEUR issued on February 24, 2022.
However, recent disruptions in the market bring uncertainty. There could be a potential downside risk of up to 40 mEUR to the guidance in the remaining part of the year related to:
inflation in Belgium and internationally

uncertain consumer behaviour linked to inflation impact on demand and post-pandemic parcel volume normalisation
Management is taking actions with increased sales efforts, price increases where appropriate and cost reductions.
The above reflects the current perspective on overall market conditions. An element of uncertainty remains, especially with regards to peak of the fourth quarter 2022.
Status on Management priorities 2022
Regardless of the macro-economic shocks bpost continues to invest in its future and in its transformation, and to execute on its Management priorities set for the year 2022 as introduced with the fourth quarter 2021 results. These include operational efficiency improvement within the Belgian operations, continued development of the European and American e-commerce logistics activities, ESG initiatives, reduction in overhead and headquarter costs as well as the evolution towards a customer centric organization. Each initiative is currently well on track and allows the transformation of bpostgroup to gather pace. Going forward bpostgroup will leverage the ongoing disruptions in the market to further accelerate this transformation momentum.

Press Relations MULTI - Boulevard Anspachlaan 1 bus 1, 1000 Brussels
Antoine Lebecq Investor Relations