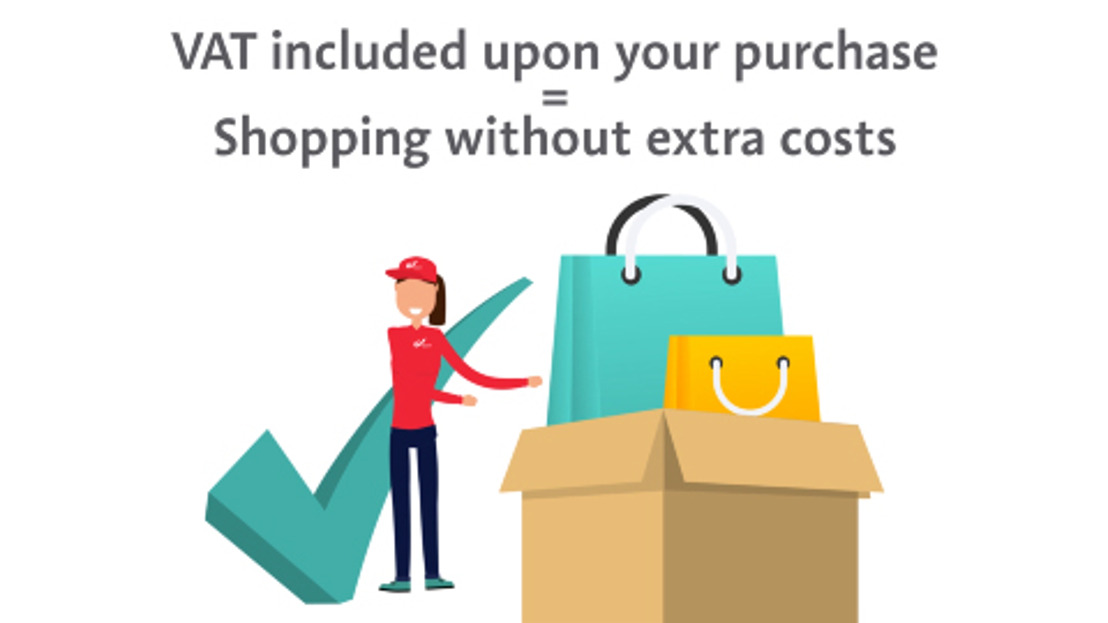 Swift, secure shopping outside the EU at major online stores
On 1 July 2021 the EU abolished the VAT exemption on goods imports worth no more than 22 euros, including online shopping. Six months down the line, bpost draws some interesting conclusions.
Thursday 16 December 2021
Status after the imposition of VAT on goods <22 euros on 1 July 2021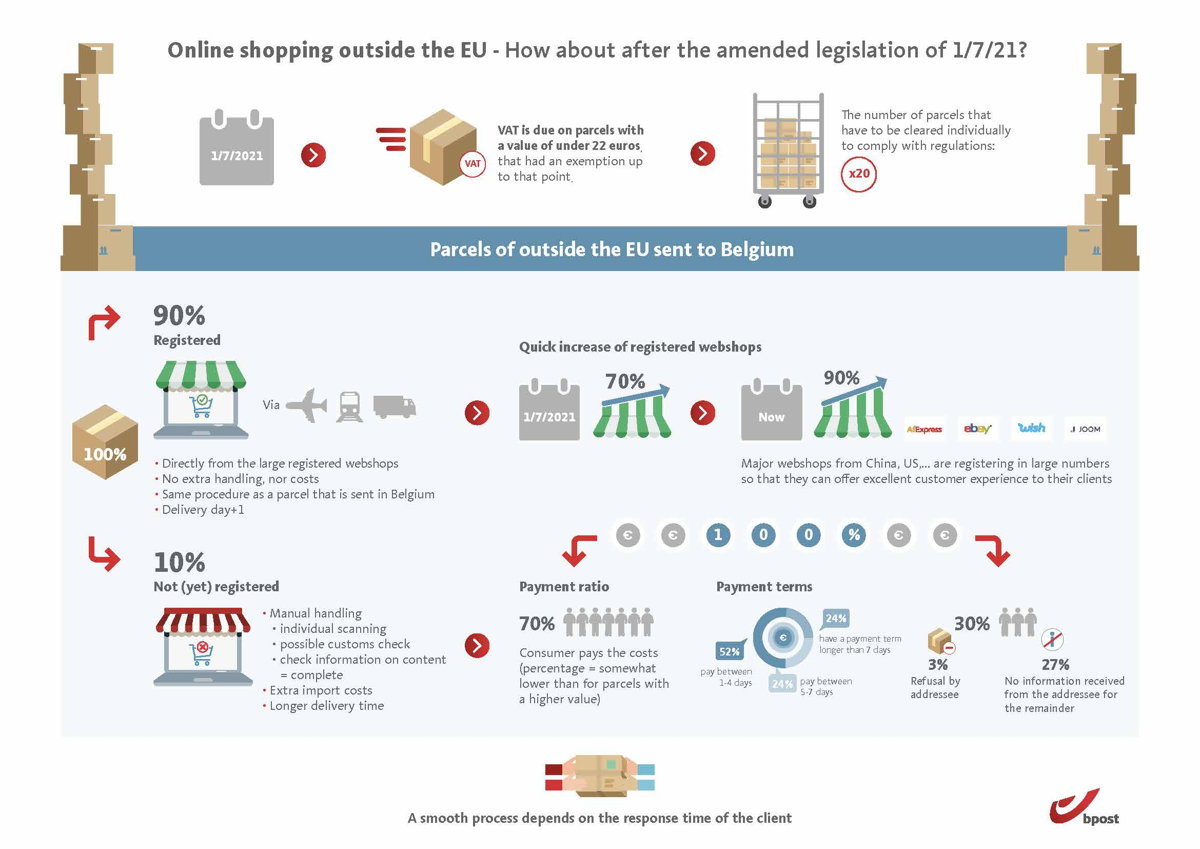 90% of international online stores have registered with the one-stop-shop system, which means they charge the correct VAT rate at the checkout.

Consumers shopping at a registered online store can rest assured their goods will be delivered swiftly and without additional clearance fees.

Delivery services must individually scan all parcels shipped by the remaining 10% of (unregistered) online stores, check the contents (or ask the sender or buyer for more details), calculate the VAT and demand payment of the additional amount. This may be followed by a customs check.

bpost charges an additional clearance fee to cover this extra work. The need for supplementary checks also delays delivery.

70% of consumers understand the reasons for this additional charge and pay it swiftly.

30% of consumers do not pay. In virtually all these cases (97%), details about the contents are not stated on the parcel. In these cases, bpost has no option but to request more information from the sender or the addressee. If this is not forthcoming, the parcel is returned to the sender.

The number of parcels for which bpost has to follow this procedure has multiplied by 20 since the new rules were introduced.

The most frequently asked questions concerning international parcels fielded by customer services are:

Where is my parcel? – note: a tracking number is required to be able to answer this question

26% of all questions are about contested charges, half of which concern gifts. VAT is not payable on gifts, so in this case the additional charge can easily be contested in the My bpost app or on the track and trace webpage.
Good to know: bpost's investigations reveal that, in 90% of cases, senders wrongly claim that parcels contain a gift. This is a strategy online stores use to evade VAT.
Olivier Leruth, Executive Vice President Cross Border Europe & Asia at bpost: "The new law introduced on 1 July 2021 brings significant changes for consumers and parcel handlers alike. Today, we can justifiably say that the process runs smoothly. Most of the major international online stores (such as AliExpress, Amazon, eBay and Wish) already comply with the new EU law and customs rules. So you can shop there with peace of mind, without risking additional charges. It's easy to check, incidentally. If your shopping cart states that VAT is included, then you're good to go. And at bpost we'll make sure parcels are delivered swiftly."
Interesting links
How can you recognise a registered online store?
More tips for shopping outside the EU
Veerle Van Mierlo Spokesperson, bpostgroup