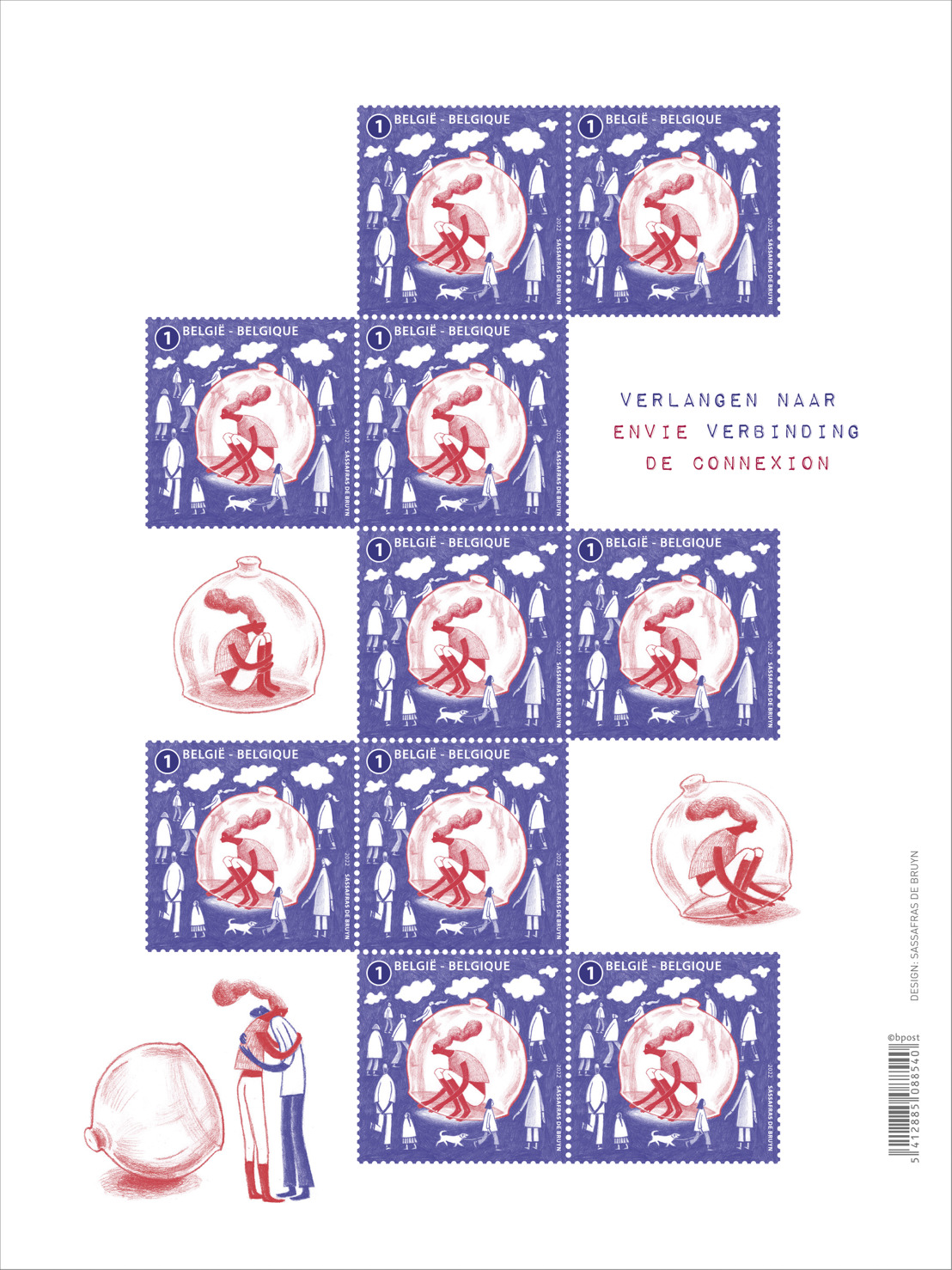 bpost encourages Belgians to reconnect with a free postcard campaign and a stamp on the theme "Yearning for connection"
Every year bpost issues a stamp on a social topic that's in the news. This year bpost wants to start a conversation on the yearning for connection and the loneliness that it accompanies. Over the past two years the pandemic has led to more people than ever feeling isolated and that has had a big impact on many Belgians. bpost helps them reconnect with its third free Mobile Postcards offer in the past two years to all Belgians.
Monday 21 March 2022
A lack of connection can lead to loneliness.
A Statbel study early this year reveals that two in three Belgians sometimes feel lonely. ​ Loneliness is actually the grief caused by a lack of connection. ​ It is often still a bit of a taboo. With that in mind, bpost wants to play its social role and bring the issue into the spotlight with the "Yearning for connection" stamp issue.
The gorgeously eye-catching stamp is designed by Sassafras De Bruyn, a Ghent-based illustrator who is well-known for her "Iedereen Beroemd" drawings on national TV. ​ At the same time, bpost encourages people to send a card or letter to someone who could do with some comfort and support. ​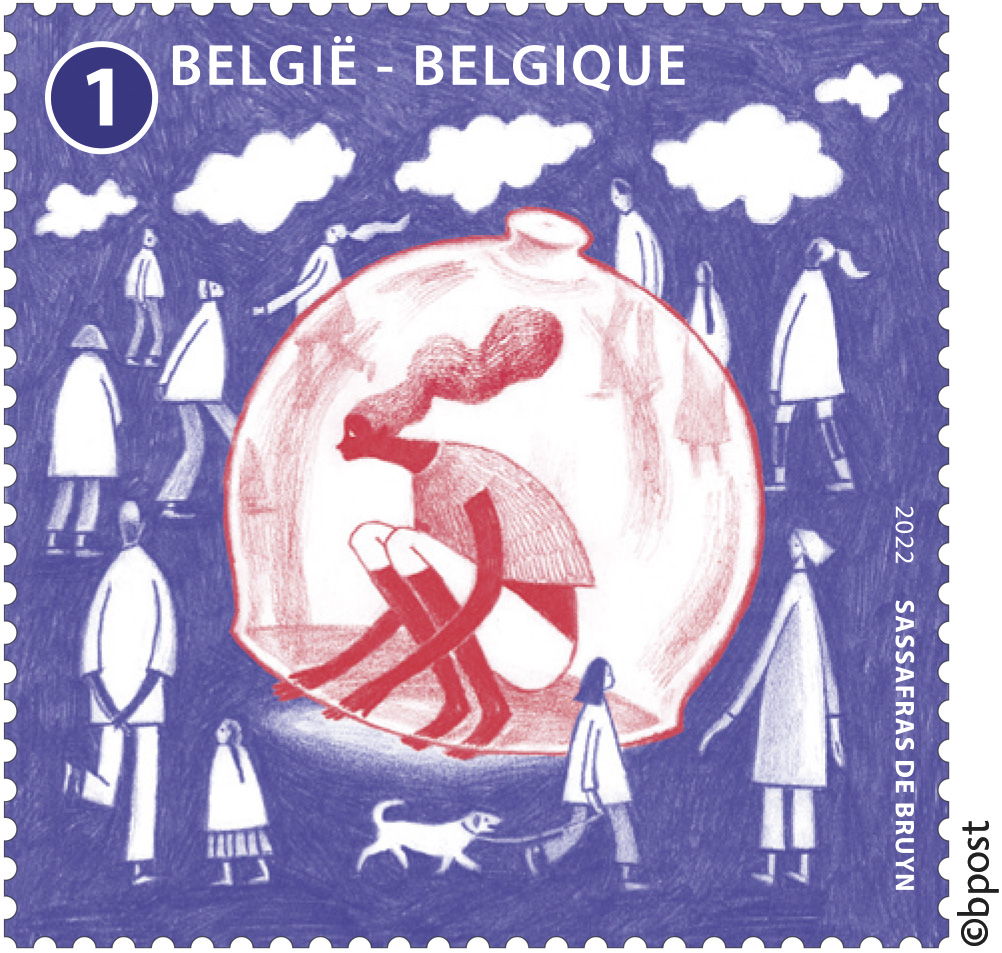 Free Mobile Postcards for all
bpost gives every resident of Belgium two free Mobile Postcards to be sent between 21 and 31 March with the code Connect. This is the third such campaign by bpost. Hundreds of thousands of cards were sent during the past two campaigns. Sending a postcard with a personalised photo and a message helps people reconnect with each other. The Mobile Postcard will naturally be delivered bearing the new stamp.
How does it work?
Download the free Mobile Postcard app and let two people know that you are thinking about them or ask them how they are doing, using the promotional code CONNECT.
Follow these steps to send a card:
Download the Mobile Postcard app free of charge

Take or select a photo.

Add your message and enter the recipient's address.

Enter the promotional code CONNECT.

Repeat steps 2-4 for your second free card.
"You can rely on bpost whatever your circumstances. At our post offices you'll always be welcomed by someone who has the right solution for you. ​ Together with the bpost drivers and the colleagues at the sorting centres, more than ten thousand bpost postwomen and men ensure newspapers, letters and parcels are delivered on schedule to people at home or at work," says Dirk Tirez, CEO of bpost group. "The bonds between people are essential. ​ We are proud to be able to strengthen those bonds."
The conflict in Ukraine is also bringing back feelings of isolation and stimulating the desire to support people who have been hard hit and isolated. Everyone can drop off food and hygiene parcels at our 657 post offices until the end of March. More information about the current campaign can be found here.
The ten-stamp sheetlet for domestic post is available to purchase for €11.60 in our eShop and the biggest post offices from 21 March 2022.

Press Relations MULTI - Boulevard Anspachlaan 1 bus 1, 1000 Brussels